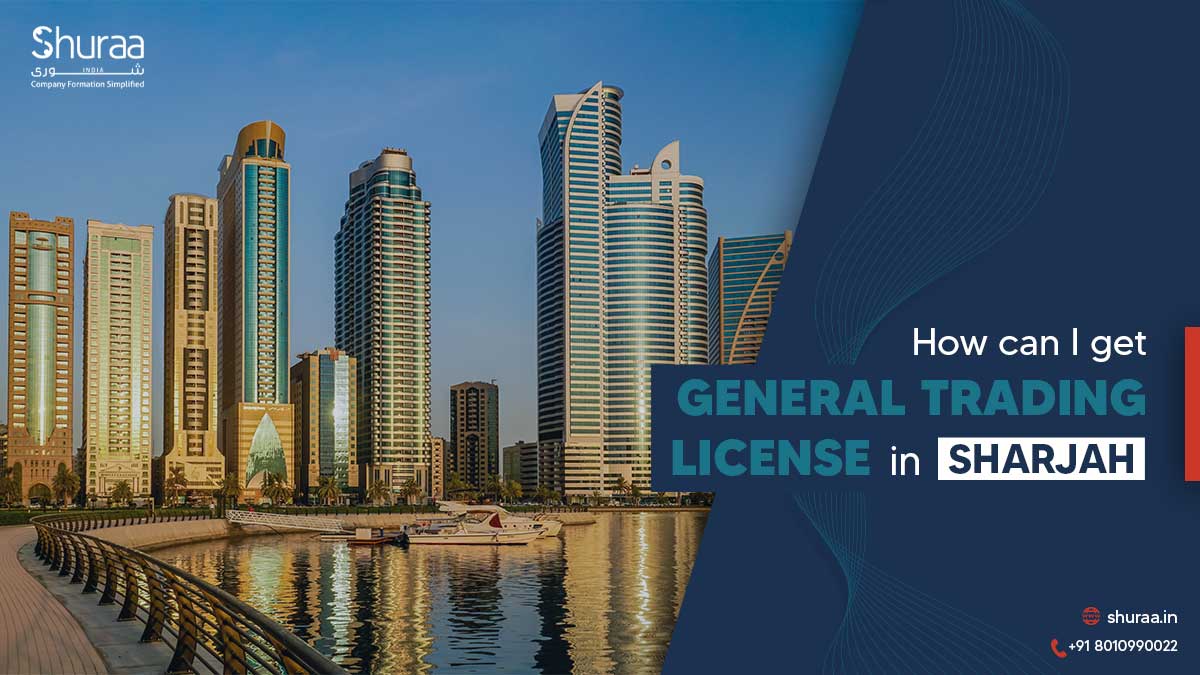 31 May

How can I get a General Trading License in Sharjah?

Do you intend to launch your company in Sharjah? If so, you must acquire a trade license. This document gives you permission to carry out business operations in the Sharjah emirate. Along with the many trade license classifications, there are also the commercial activities that each license permits. Continue reading to get a thorough explanation of how to start a business in Sharjah and how to obtain a general trading license there. Let's get going! 

Obtaining a license is one of the requirements in the United Arab Emirates whenever you intend to launch a business. We will provide a thorough explanation of the application process for a Sharjah business license in this article. 

The Department of Economic Development (DED), with institutional assistance from the Chamber of Commerce and Industry, is the statutory agency that oversees and governs the licensing procedures of any organization in Sharjah. Certain Ministries and other governmental authorities must, nevertheless, approve certain economic activity.

For instance, the Central Bank of the UAE must grant permission to banks and financial institutions, while the Ministries of Economy and Commerce, Finance and Industry, and Health must grant permission to insurance companies and related organizations, respectively. 
General Trading License Types in Sharjah
In Sharjah, there are three different categories of general trading licenses. As follows: 
Commercial License – Applies to All Activities

 

Professional License Protecting occupations, artisans, services, and craftspeople

 

Industrial License – To start manufacturing and industrial operations

 
Other unique licenses, such as business operation permits and entrepreneurial business licenses, are also granted by the authorities under certain conditions. 
Requirements for obtaining a General Trading License in Sharjah
To satisfy the legal requirements of all relevant government bodies and to ensure maximum commercial gain for all business owners, it is essential to take the steps outlined below before opening a business in Sharjah. The actions are: 
Choose the business category that best describes your company from among commercial, industrial, or professional.

 

Identify the various commercial activities that fall within the specific business category (up to 10 per license).

 

Choose the proper legal status for your company in the Emirates.

 

A suitable company name should be chosen.

 

Prepare the applicable paperwork, including memorandums of association and permissions from any pertinent government agencies that may be required in each circumstance.

 

remit the required fees.

 
Why Sharjah is a good place to launch a business?
If you haven't already thought about it, there are several benefits to establishing your company in Sharjah, such as: 
Your company can repatriate 100% of its profits.

 

Customs charges and taxes on imports and exports are not applicable to businesses.

 

Strong infrastructure and great chances for business networking.

 

Excellent storage and industrial facilities.

 
Sharjah's businesses may not be as big as those in other emirates, but they are nevertheless making great strides. Every year, Sharjah draws business owners and start-ups since it is one of the top business hubs in the area, right after Abu Dhabi and Dubai. As a result, the numerous business opportunities in this emirate might be advantageous for investors and business owners. 
Various Business Structures in Sharjah
The paperwork and requirements you must meet to obtain a general trading license depend on the kind of business you are operating in Sharjah. 
Businesses in Sharjah can be governed by a variety of corporate arrangements. These consist of: 
No matter what type of business structure you have, there are a few common requirements you must fulfill to obtain a trade license in Sharjah. These consist of: 
Choosing a business name.

 

Submitting extra paperwork with the last trade license application.

 
For instance, a GCC corporate branch needs verified documents from both the UAE Embassy in the Gulf State and the UAE Ministry of Foreign Affairs. 
There are additional criteria and documentation needed for both public and private shareholding firms. First, the application form needs to adhere to the requirements set forth in the Commercial Registry Act and its rules. Contact a company formation consultant right now for more details on business structures, needs, and owner obligations. 
What is the cost of a Sharjah Trade Licence?
The cost of renewing a general trading license in Sharjah differs from company to company depending on the type of license, the type of business, the ownership structure of the organization, and other pertinent criteria. Contact the Sharjah Economic Development Department for a more precise estimate. For additional information, speak with one of our advisers for business creation. 
How can I get my trade license renewed?
It's crucial to renew your Sharjah trade license each year because it only lasts for one year. In Sharjah, a company cannot conduct business without a current trading license. The steps to renew your trade license are as follows: 
Assemble the following paperwork: 
Renewing a Sharjah trade license form.

 

Copies of passports or a UAE National ID.

 

UAE citizens' photocopies of family books.

 

Contract for a lease.

 
Shuraa can help you obtain a Sharjah trading license.
Our staff will be happy to talk with you about your business project so we can help it succeed if you're hoping to benefit from the vibrant business climate in Sharjah. 
The knowledgeable business setup advisors at Shuraa can help with many aspects of starting a business, including how to apply for a general trading license in Sharjah. 
For a free consultation, get in touch with us today. We are eager to support you as you start your business!