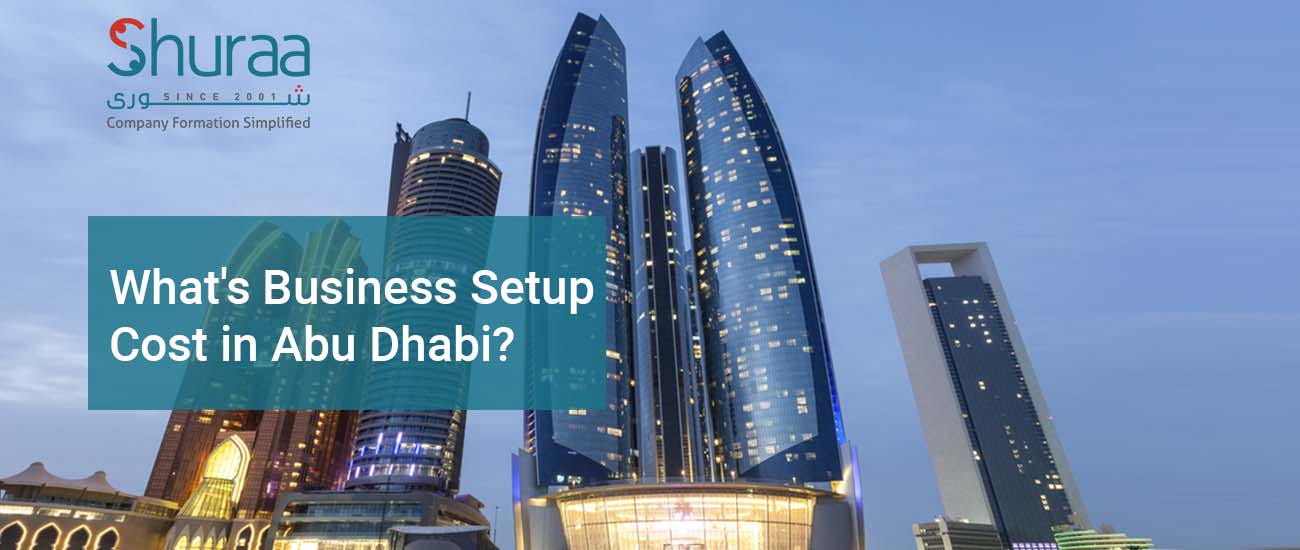 25 Feb

The hidden costs of starting up in Abu Dhabi?

Abu Dhabi being the capital of the UAE is one of the fastest-growing markets in the world. Abu Dhabi, the largest emirate in UAE has drafted several business-friendly policies that create a supportive environment for investors from all over the globe. If you are among one of those investors, then you need to know about business setup costs in Abu Dhabi

Offering a large number of opportunities in every business sector makes it an attractive business location for investors worldwide. The government of the country feels the need to diversify the economy rather than being completely dependent on oil and as a result, has created various other platforms where investment can be made by investors globally.

While forming a company in Abu Dhabi an investor can choose a business location to be Mainland or Free zone as per the availability. The business setup cost in Abu Dhabi can vary according to the location and region you choose to operate in.

Setting up a business in Abu Dhabi mainland helps the investor to take the business to the next level, in Abu Dhabi investors can choose from several business licenses that have been made available by the government, which include: –
Agricultural license

Crafts license
Business setup in Abu Dhabi
For a business setup in Abu Dhabi, the investor must make sure that a relevant license has been required. Otherwise, it might lead to some undesirable delays and penalties in company incorporation in addition to the cost of setting up a company in Abu Dhabi  
To start a business in Abu Dhabi the investor must make sure that a local service agent is chosen who'll assist you in applying for a business license, other legal formalities related to translation work, etc. Abu Dhabi has to offer three onshore legal structures which include:
Foreign branch office

Representative office
Setting up a business in mainland Abu Dhabi will require the investor to make certain payments at various steps of the whole process. No matter the location of the business one has to deal with certain obligations to make sure everything conforms with the rules that have been put in place by the government.
The structure of the chosen business, the activity that will be carried out, and the number of visas required among other things are to be taken into consideration to finalize the total cost of setting up a company in Abu Dhabi. The investor will have to spend some amount on the various processes such as: –
What is the Process for Business Setup in Abu Dhabi?
One-time fee for the registration of the company name.

One-time government fee that will include trade license, activity fee, etc.
Cost of setting up a company in Abu Dhabi
Certain amounts will be paid to a local agent.

The fee charged for renting out commercial property.

Some visas may be required.

Renewal of license.

Company Incorporation in Abu Dhabi
Further, the company must have a fixed paid-up capital as per the government standards for starting an LLC in Abu Dhabi mainland. The business setup cost in Abu Dhabi mostly includes just one-time charges, whereas some of them may be charged annually.
The total business setup cost in Abu Dhabi on the mainland may range from anywhere between AED 24000 to AED 29000 for 2 years which depends upon the package that will be chosen by the customer and also on the location and type of business activity that an investor intends to do. The investor must at the same time weigh all the pros and cons in terms of the legalities that are involved in setting up a business in Abu Dhabi.