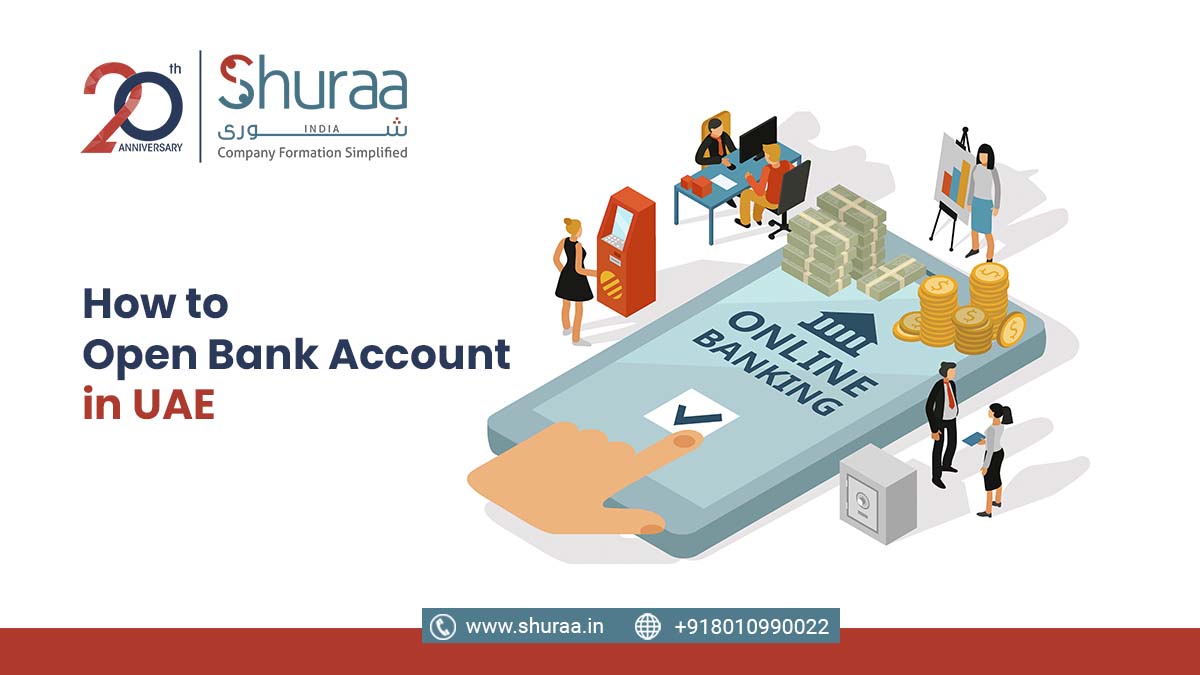 27 Aug

How to Open a Bank Account in UAE from India?

while the UAE did not even have its own currency 40 years ago, it has now evolved into a global financial center. In terms of assets, the UAE's banking sector is among the largest in the GCC area. It manages over US$700 billion in assets and approximately US$450 billion in deposits. 

As a result, the UAE has a fantastic banking system that is well-known for its excellent customer service and global economic stability. Many successful entrepreneurs and overseas investors want to create a bank account in the United Arab Emirates. 

Anyone who meets the legal requirements may open a bank account in UAE. Account Holders can enjoy a variety of benefits, including: 
Confidentiality

 

Stability, security, and dependability

 

Convenient withdrawal and deposit of money

 

Deposit interest rates that are appealing




 
However, there are some restrictions on financial services and instruments for UAE residents and non-residents that should be addressed. 
What is the Purpose of Having a Bank Account in the UAE?
In a world where most transactions are done online, having a bank account becomes essential.  
It is simple to open a bank account in 2023, regardless of the type of operations and transactions planned. However, the banking institution chosen must be carefully considered. Among the factors to consider when opening a Dubai bank account are: 
Whether the bank is a branch of a foreign financial institution or a local bank;

 

the services associated with the selected bank account type (each account type has an additional service);

 

the opening and management fees, as well as any additional sums owed in connection with other activities and transactions;

 

the ability to complete transactions in different currencies, particularly for businesses with overseas shareholders.

 
What are the types of bank accounts available for opening in Dubai?
Different types of bank accounts exist that hold money for the consumer. The types of bank accounts that are offered in the UAE are shown below. 
Savings Account 
Savings accounts are deposit accounts held by banks that offer the account holder low rates of return (profit rates in case of Islamic Banks). 
Depending on the bank or financial institution, a savings account's monthly withdrawals may be capped at a set number. 
A savings account holder is required to keep a minimum average amount in their account each month. If the account in the UAE has a zero balance, this is not necessary. If they fail to keep this minimum balance, they will be assessed a penalty. 
Current Account 
Many businesses, organisations, entrepreneurs, and government entities in the UAE use current bank accounts. 
Withdrawals, deposits, and counter transactions are frequently included in the current account. Typically, there is no monthly transaction cap on the number of transactions that can be made on these accounts. 
Salary Account 
Employees' Salary is credited to your salary account. Such accounts are typically opened by UAE banks at the request of large enterprises or important businesses. Employees of the companies receive their own personal salary accounts that they are free to manage. 
Investment Accounts
When creating a bank account in the UAE, you can also take advantage of an investment account. Any bank in the UAE will let you open an investment account by signing an investment agreement. 
These typically have an investment duration of between 12 months and 10 years. Your investment agreement guarantees you a minimum yearly ROI of 3–7%. 
Just keep in mind that investing accounts have minimum balance requirements. Depending on whatever bank you decide to work with, a different minimum balance may be necessary. 
Corporate Bank Account
You must open a corporate bank account in the UAE if you intend to conduct business in the UAE. Because it is against the law to conduct business using a personal account in the UAE. 
Every company needs a system for handling finances. The owners can track their costs, manage their funds, and determine their tax obligations. Since it was created exclusively for businesses, this sort of account is distinct from personal bank accounts. 
How to open a bank account in UAE as an Expat?
Without too many restrictions or conditions to meet, non-residents can open savings and current accounts with banks in Dubai. To Open Bank Account as an Expat, you need to have Emirates ID. Let us discuss the available options below- 
One can form a company in UAE, either in Freezone or Mainland. You will be eligible for Investors Visa along with Emirates ID. Using this emirates id, one can open Current, Corporate & savings accounts.

 

One can obtain a freelance visa. A freelance visa is a type of UAE residency, you can live and work for a period of 1 to 5 years. After getting residency, you can open Savings Account in UAE. To get Freelance Visa, one should obtain Freelance permit.

 

The last option is that if you invest in a property and investment amount is 2 million AED.

Investor will be eligible for 2-year residency visa. After getting your emirates id, bank account can be opened.

 
It is also crucial to remember that if you do not live in Dubai, you need to have a copy of your passport. Additional information might be needed, though it depends on the bank. The client's nationality is another factor in this. 
If it is difficult for you to choose a bank account that meets your needs, you can also get expert advice by contacting the Banking Service team at Shuraa. You will be guided through the features, advantages, and application process for various accounts by the experts. 
The process to open a bank account in UAE
Even though the requirements vary from bank to bank, opening a bank account in Dubai in 2022 is amazingly simple. Consider that our Experts will provide you with appropriate guidance and information. The following are the main steps for opening a bank account in Dubai for business use: 
Select a particular bank in Dubai.

 

Choose a bank account type.

 

Gathering all necessary paperwork

 

Bank's application form.

 

Complete the application form accurately.

 

Submit the form

 
Requirements for opening a Bank Account in UAE
To open a bank account in the UAE, you must provide ID proof and proof of residence. A resident visa or utility bill serves as address proof, while a passport serves as identification documentation. Additionally, the bank reserves the right to request additional documents for verification. 
Shuraa can evaluate the risk factor involved with each application and provide the best course of action for opening your Bank Account without any hassle. 
Instantly open a bank account online
One can open a bank account in several ways, including over the phone, online, or by visiting the bank. Online Bank Account Opening in UAE is the simplest way. Most reputable banks provide an online account opening option. However, a potential account holder must be prepared with the type of account and documents that need to be uploaded online. These can be either current or savings accounts. Note down you shall be Physically Present to sign the documents in front of the Bank Representative.  
Can I open a bank account in Dubai from India?
To open a UAE bank account, it is necessary to be physically present in Dubai in accordance with the legal protocol of the United Arab Emirates' financial institutions. Bank Account Opening stands illegal if the applicant is not physically present. 
The Bank representative has to confirm the signing of your documents and application. Although you can apply for a bank account online from any location, you must be physically present when the documents are verified & signed.