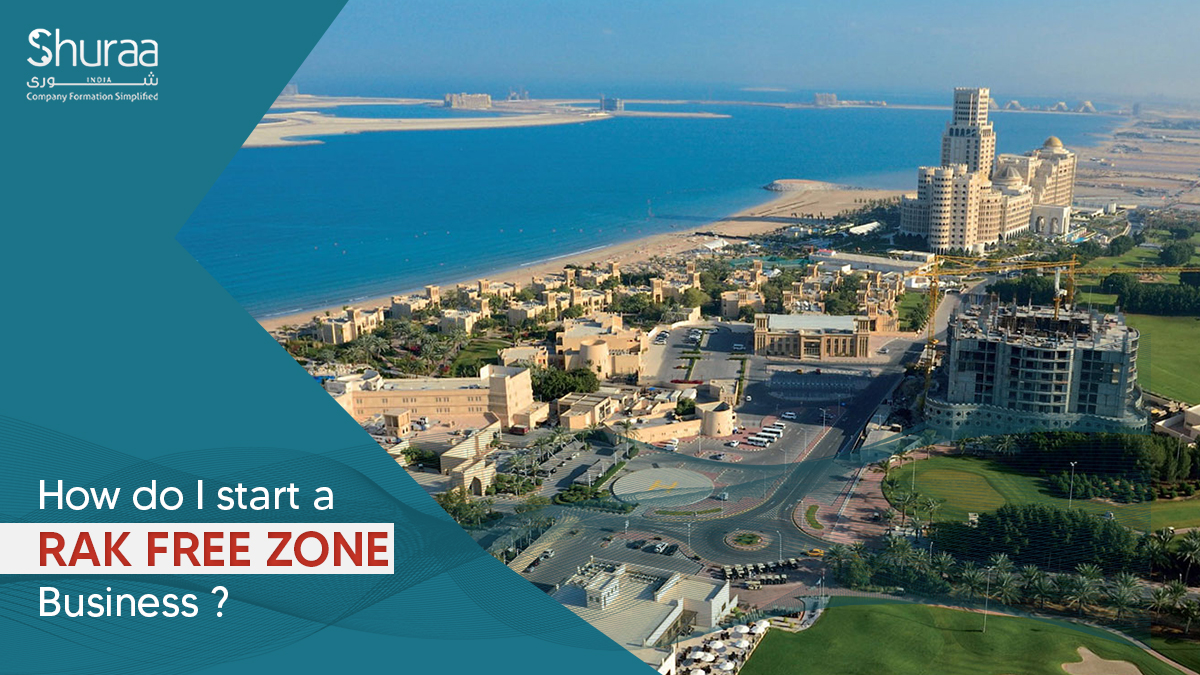 22 Feb

How Do I Start a RAKEZ Free Zone Company Setup?

The Ras Al Khaimah (RAK) Free Trade Zone (FTZ) is a business hub located in the emirate of Ras Al Khaimah, United Arab Emirates. It was established in 2000 to promote and facilitate business activities in the region. The RAKEZ Free Zone Company Setup offers a wide range of facilities and services for investors looking to set up a business in the UAE.  

The RAK Free Zone company formation provides a variety of business licenses, including commercial, industrial, and consulting licenses. The process of obtaining a business license in the RAK FTZ is relatively straightforward, with minimal paperwork and quick processing times. The FTZ also provides flexible office spaces, warehouses, and land for businesses to set up their operations.

Companies operating in the FTZ are exempt from corporate and personal income taxes, as well as import and export duties. Additionally, the FTZ allows 100% foreign ownership of companies, which makes it an attractive option for investors from around the world.  
Step-by-Step Guidelines for RAKEZ Free Zone Company Setup  
Here are the steps for RAK Free Zone Company Formation: –  
Determine the Type of Company 
Decide about the type of company you want to set up, such as a Free Zone Establishment (FZE), Free Zone Company (FZC), or Branch of a Foreign Company. Each type of company has different requirements and benefits, so it's important to understand the differences between them and choose the one that best suits your needs.  
Choose a Business Activity 
Select a business activity that is allowed in RAKEZ Free Zone. The free zone allows a wide range of business activities, including trading, manufacturing, consulting, and service-based businesses.
It's important to choose a business activity that aligns with your interests and experience. You should also consider the market demand for the business activity you choose. Conduct market research to determine if there is a demand for your chosen business activity in the region.  
Choose a Company Name 
Choose a unique name for your company that complies with the RAKEZ Free Zone Authority's naming rules and guidelines. The name should not contain any offensive or religiously sensitive language, and it should not be like the name of an existing company.
Once you have chosen a name, it's important to reserve it with the RAK Free Zone Authority. This will ensure that no one else can use the same name. You can reserve your company name for up to 90 days.  
Apply for a Trade License 
You will need to submit the required documents, such as the company registration form, business plan, and passport copies of shareholders and managers. The RAKEZ Free Zone license allows you to legally conduct business activities in the RAKEZ. The license will specify the type of business activities that you are authorized to undertake.
Once you have submitted your trade license application and paid the necessary fees, the RAKEZ Free Zone Authority will review your application.  
Obtain Approvals 
Obtain necessary approvals from relevant government authorities, such as the Department of Economic Development, the Ministry of Economy, and the Chamber of Commerce. Depending on the type of business activity, you may need to obtain additional approvals from other government agencies. It's important to ensure that all necessary approvals are obtained before starting operations to avoid any legal issues or penalties.  
Rent Office Space 
Rent office space in the RAKEZ Free Zone, either in a flexi-desk, executive office, or warehouse, depending on the nature of your business. RAKEZ Free Zone company setup offers a wide range of options to suit different business needs and budget requirements.
The rental fees for office space and warehouses vary depending on the location, size, and type of facility. RAKEZ Free Zone offers competitive rates and flexible lease terms to meet the needs of different businesses.  
Obtaining Visa 
Once the necessary approvals and permits are obtained, you can then proceed to apply for work permits and visas for your employees. Moreover, the process for registering employees and obtaining work permits and visas can vary depending on the type of visa and the country of origin. Before hiring employees, you must obtain the necessary approvals and permits from the RAKEZ Free Zone Authority.   
Commence Operations 
Once you have completed all the necessary steps, you can commence your business operations in the RAKEZ Free Zone. You can start selling your products or services, hire employees, and carry out your business activities. It's important to ensure that you comply with all the regulations and laws of the UAE, including those related to taxes, employment, and immigration.   
Business setup in Ras Al Khaimah 
Ras Al Khaimah, which is in the United Arab Emirates' most northern region, takes pride in being one of the top locations for company registration in the country.  
Limited Liability Companies (LLCs), Free Zone Companies (FZCs), and Branches of Foreign Businesses are among the several business formats that Ras al Khaimah provides to foreign investors. Branches of foreign companies and FZCs permit 100% foreign ownership.
With 100% foreign ownership, no individual income taxes, no customs charges, and simple access to regional markets, the RAK Free Trade Zone provides a variety of advantages and incentives to enterprises. To meet various business demands, the free zone also offers a variety of office and warehousing facilities.  
Overall, RAKEZ Free Zone Company Setup can be a straightforward process with the right guidance and support from reputable company formation services or legal advisors.  
How long does it take to establish a business in a RAK Free Zone? 
The time it takes to start a RAK Free Zone company can vary depending on various factors, such as the type of company, business activity, and the completeness of the required documentation. However, in general, the process can take anywhere from a few days to several weeks.  
The initial steps, such as determining the type of company, choosing a business activity, and selecting a company name, can typically be completed within a few days. However, the process of obtaining approvals from relevant government authorities, applying for a trade license, renting office space, and registering employees can take longer and may require additional time and effort. Ras al Khaimah free zone license cost roughly starts from AED 6000*. To get the exact cost, contact our experts. 
Conclusion 
A bustling commercial hub, the Ras Al Khaimah (RAK) Free Trade Zone provides an ideal setting for investors to establish their businesses in the United Arab Emirates. The RAK FTZ is a great option for companies wishing to grow their activities in the Middle East because of its appealing qualities like inexpensive setup fees, a quick business license process, tax advantages, and 100% foreign ownership.  
In conclusion, the RAKFTZ offers fantastic opportunities for investors wishing to make a name for themselves in the UAE market. The RAKFTZ is an excellent choice for companies wishing to grow their operations because of its conducive business environment, affordable expenses, tax advantages, and advantageous location.