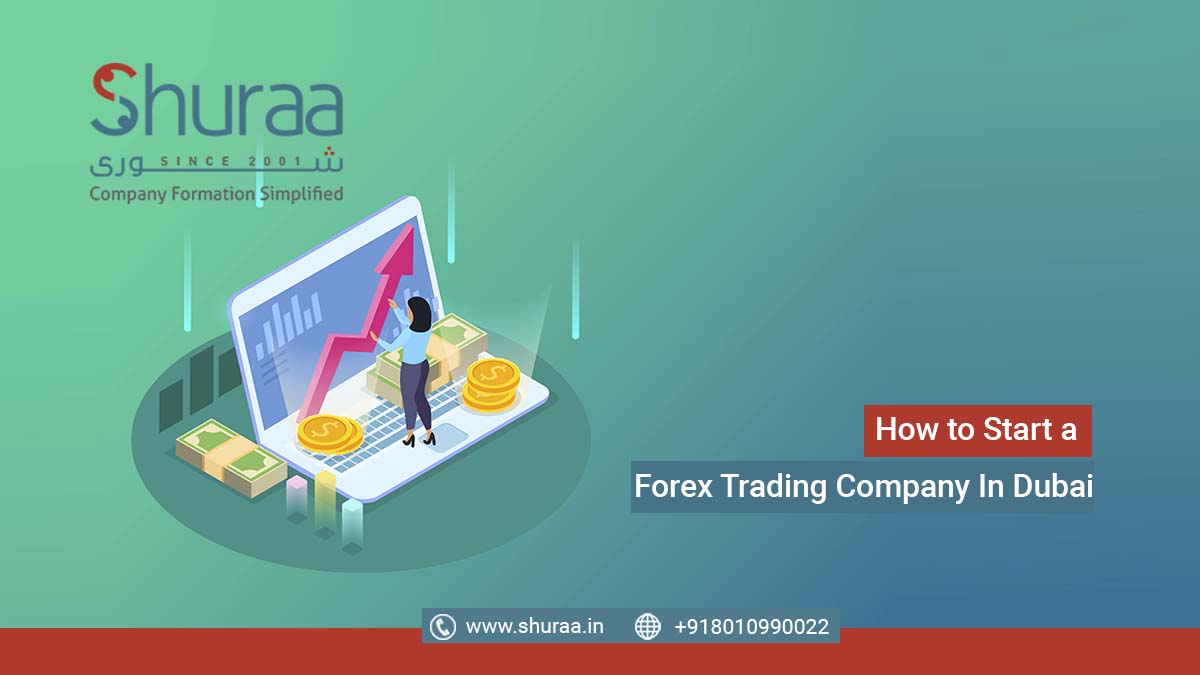 08 Jul

Starting a Forex Trading Company in Dubai

To start a forex trading company in Dubai, the stock market is said to be one of the most dynamic and active industries. With people trading in various sectors around the world, it is the largest market in the world in terms of daily trading volume. Amongst many regions, Dubai stands out particularly due to its relatively well-developed financial system and a business-friendly environment. 

You can establish your forex trading business in Dubai in the DIFC (Dubai International Financial Centre) which is a free zone or choose to set up one in the mainland region. 
Is forex trading legal in the UAE?
However, forex trading is legal in UAE? Yes, forex trading is legal in Dubai. You will learn how to set up a forex company and also how the business is it is regulated. It is also important to note that any entity dealing in forex must have a legal license to do so.
How to a Start Forex Trading Company in Dubai?
If you wish to enter a thriving forex trading industry but don't know how to begin, the following steps will guide you to start your forex trading company in Dubai.
1. Analyse The Market
Many people overlook this step and do not analyze the market in-depth. Before taking any step, it is necessary to know the pros, cons, and risks involved in the forex trading business. Today, the digital revolution has made everything easier than ever before. If you do your research and connect with the right forex broker online, they will help you understand all the aspects of forex trading. 
2. What are Your Needs?
The amount of experience you hold in this field will determine your needs. If you already have prior experience in the stock market, you may go for more advanced platforms like the Kite by Zerodha. If you are a beginner, it will be better to stick to a broker offering a simple trading platform, educational material, and constant support. Evaluating your needs is a must before you set up a forex trading company!
3. Select a Broker
Before you select a broker, you must carefully consider a few elements. One of the most important being whether the broker is legally regulated by a government agency. Moreover, enquire whether the broker functions as a market maker or uses an electronic communication network. Other elements to consider include the leverage offered by the broker, margin, narrow dealing spreads, trading platform offered, demo account, educational resources, and customer service. 
4. Get Your Forex Trading License
The next step is to solicit a license for opening your forex trading company from the DFSA (Dubai Financial Service Authority). It has an independent legal procedure and it duly monitors the international equities, exchange, trading of commodities, etc. in UAE. Remember, that you will get the license to run your forex trading company, only if you pass the credibility test conducted by the DFSA. 
5. Open a Trading Account
Now, you can begin forex trading with your live-funded account. Formulate a thorough easy-to-implement trading plan and make sure to stick to it throughout your trading tenure. It's recommended to hire local business consultants to start your forex trading company as they offer valuable insights to help you understand the market, acquire a business license, and set up your forex trading company in the UAE.
Advantages of Forex trading in Dubai
Just like many other business sectors, forex trading is also very profitable in Dubai. Listed below are the major benefits of starting a forex trading company in Dubai:
1. Flexible business
Forex trading can be conducted anytime and anywhere, which is one of the major benefits of this business. Basically, it doesn't require a lot of effort in terms of time and location.
2. Business in a strong economy and tax benefits
The economy of Dubai is developing at a rapid pace which has become a major attraction for people from around the world. Moreover, with the zero-tax policy of the government, you can save a lot of your hard-earned money.
3. Secured and regulated
The Dubai Financial Services Authority(DFSA) is the regulatory authority of Foreign Exchange Trading. Hence, it keeps a check on all the forex activities in the market and makes sure they are being undertaken as per the legal framework.
4. Easy to set up
Generally, people are hesitant to invest in the exchange market, however, the forex trading business in Dubai has succeeded to maintain a good reputation. That's why starting a forex company in Dubai is easy as well as beneficial.
Forex trading license cost in Dubai
Typically, a forex trading license Cost starts at AED 18,500 to AED 28,500. Keep in mind the number of visas required before choosing between a Flexi-desk or an office to operate your forex trading company.
You are required to deposit the share capital amount of AED 50,000 to the bank and also show a bank letter. Moreover, you must have a copy of your passport and visa plus a trade name document during the paperwork and identity evaluation.
Get your forex trading license With Shuraa
Collaborate with Shuraa Business Setup to obtain your forex trading license in Dubai. Our team will happily assist you in launching your forex trading company setup in Dubai. Also, our legal advisers provide insightful information to clients and help them throughout the whole procedure related to paperwork, documentation, rental space, and more.