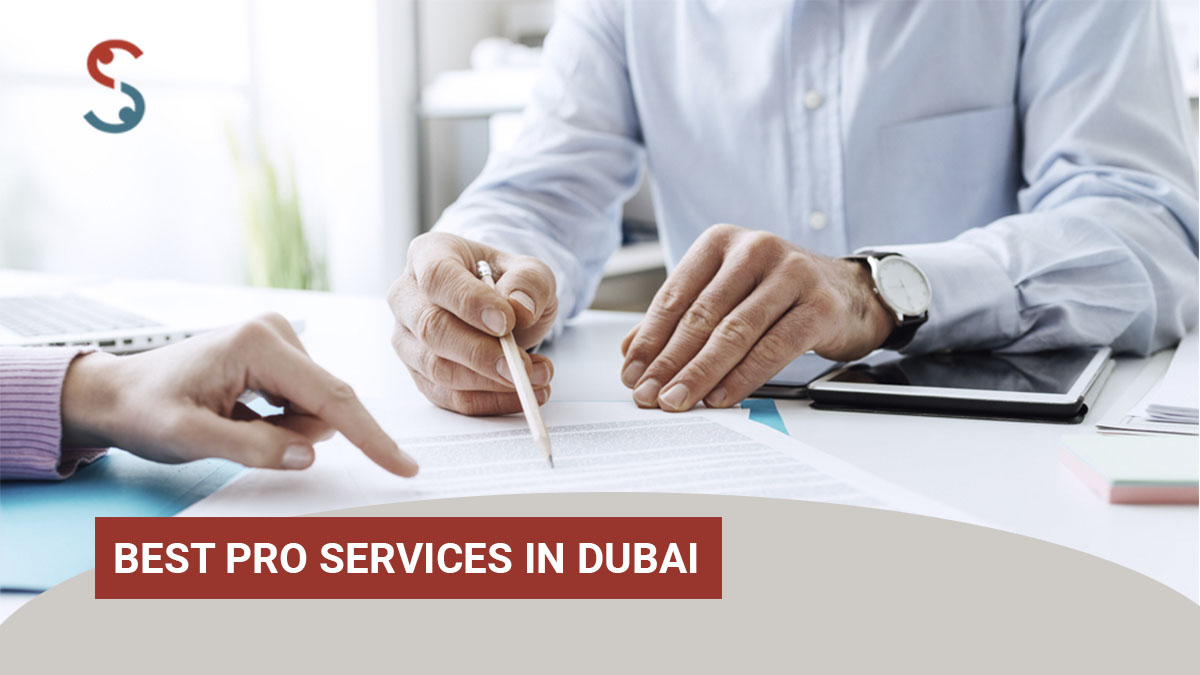 25 Feb

Pro Services in Dubai

Even though establishing a business in Dubai is simple, it might be intimidating. Particularly for individuals who are not acquainted with the facility of availing PRO services in Dubai.

Dubai is rich in economic opportunities, with plenty of prospects and a favorable business climate. With a robust and prosperous economy, key sites are aplenty, and global amenities are distributed throughout. Dubai possesses all of these characteristics and zero percent taxation on the bulk of business kinds, implying a far higher return on invested capital when contrasted to other heavily taxed cities throughout the world. 

Access to new and serviced offices, specialized resources, online presence, and excellent brand identity are the other benefits of choosing professional business setup services in Dubai. To start a business in Dubai, you must fulfill numerous legal requirements and obtain the necessary licenses and permits. This is when Shuraa Business Setup PRO services in Dubai can help. But first, let's spell out precisely what PRO services are.
What Are PRO Services?
In the United Arab Emirates, all businesses express the need to hire a Government Liaison Officer, often known as a Public Relations Officer or PRO. All procedures involved in processing legal documents, such as visa and license applications, labor cards, business documentation, and approvals, are referred to as PRO services in  Dubai.
Shuraa Business Setup, being one of Dubai's most reputable business setup experts, provides individuals and businesses in the UAE with a variety of dependable and cost-effective corporate PRO services.
Who All Need The PRO Services?
You require Pro Services in Dubai for your business or organization to apply for visas for company personnel or their family members.  You can also avail them to apply for visas for firm founders, partners, and their families to settle in Dubai. Furthermore, You can hire PRO service Dubai if the firm has more than 50 workers.
However, if the firm is tiny, the proprietors can handle all PRO jobs themselves, eliminating the need for PRO services. Best PRO services are tailored to the needs of corporations that are unable to address staff visas and other issues.
PRO Services in Dubai, UAE
Employee visa Processing.
License renewal procedures.
NOCs from concerned authorities.
Labour cards.
Immigration cards.
License documentation.
Bank account Open
Why Do We Need PRO Services?
To ensure agreement with the judicial systems, the legal structures, and the various diplomatic agencies that need to be approved by the company and its lucrative activities. The need to appear before the local bodies and acquire the company's business license.
Also, to take care of the permit requisition and renewal of the concerning licenses. The requirement to monitor and update companies about registration, licensing, permits, and payments. 
There is always a requirement to build and retain an honest working relationship with local and national diplomat offices. Hence, you need PRO Services Dubai to ensure that the company or business is thoroughly knowledgeable and timely informed about governmental protocols, rules, and instructions.
These are just a few tasks provided by the best PRO Services offering companies in Dubai and all over the world. A public relations officer deals with giant governmental duties along with judicial duties. 
What are the Benefits Of PRO Services in UAE
PRO services in Dubai are critical to the success of your company's start-up. There are numerous advantages to working with pro services companies in Dubai
1. Strategic Business Growth
Provide a strong emphasis on ensuring the long-term viability of your corporation or business. The advisors/service providers employed by the pro companies in Dubai have extensive knowledge of running a business in the UAE. Working with a pro services company in Dubai ensures that your operations execute fluidly.
2. Economical Advantage
Using Dubai's PRO services to assist you in starting your business has proven to be relatively cost-effective. It also allows you to operate without having an in-house administrative staff, which saves you a lot of money.
3. Lucidity  
With all of its clients and employees, the PRO services company in Dubai retains public accountability, clearness, and integrity. All receipts, government charges, invoices, and other expenditures are openly disclosed with clients to be open and honest with them.
4. Time Optimization
Working with a firm that offers the best pro services relieves company owners of time-consuming legal processes and permissions and validations. The professional services provider ensures that you finish on time when it comes to legal activities. As a result, it facilitates you to concentrate more on your business and less on bureaucracy.
5. Stress-Free experience
Engaging with business setup consultancy firms makes the process go even more smoothly for you. PRO services handle everything from paperwork preparation and pickup to distribution once authorized. All the legal work is completed in the backdrop without interruption. Moreover, Dubai's best PRO service provider ensures that you get a stress-free experience.
How To Avail PRO Services?
Hiring the best services of PRO might be difficult, especially if unfamiliar with this type of relationship. When it comes to expanding your business, you have to complete numerous jobs, so you'll need all the assistance you can get.
1. Scope of Services
The scope of services is the first thing you should look for in a company. You could ask the service provider to be more precise about each provision they offer. It should be simple to comprehend and entirely explicit to prevent future misunderstandings. Also, they should discuss their fees and procedures with each one.
2. Market Reputation
Examine the company's market reputation. Compare the company's performance against other firms in the same sector. Obtain recommendations from companies that have conducted business with the firm. Moreover, the company must have a local presence in the location where you intend to open your doors. It implies that the company must have offices and employees who provide services to your organization.
3. Efficient Team
A PRO service provider must be able to manage several duties simultaneously. Thus, it must have a proactive and efficient team with sufficient strength and capability. To achieve outstanding results, they must assign dedicated professionals to each activity.
It is critical to receive a comprehensive solution to assist you in establishing your business in Dubai before you implement a system in this country. If you seek a great provider, corporate PRO services should meet all criteria.
Get started with PRO Services With Shuraa
After understanding all the pros of the Service contributed to setting up a business in Dubai, you can reach out to us anytime. The best business consultants at Shuraa can provide you with Professional and the best PRO services in UAE at very affordable rates.