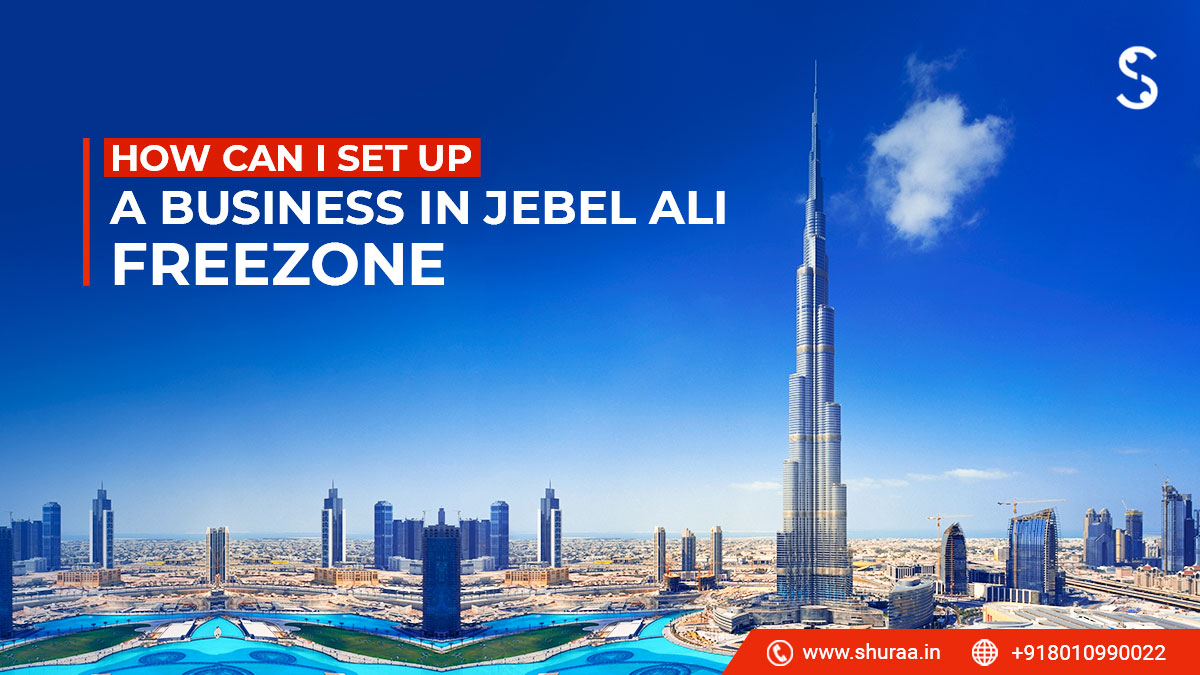 21 Jul

How Can I Set Up a Business in Jebel Ali Free zone?

Jebel Ali Freezone is the oldest and largest business network in the middle east, located on the southwestern end of Dubai. To set up a business in JAFZA and successfully run it is no less than a dream come true for many. 

Jebel Ali Freezone, also known as JAFZA, was established in 1985. It later expanded its operations in 1990 with light industrial services. JAFZA is the first free zone established in Dubai and the first to obtain an ISO certificate. With a rich history and top-notch infrastructure, JAFZA is one of Dubai's most sought-after locations.

The Jebel Ali Free Zone conference center complex is ideal for firms to develop partnerships in a productive setting. With these amenities, JAFZA also features magnificent business hotels and towers tailored to the business needs of the companies.

A business setup in Jebel Ali Free Zone is easy and straightforward, given you are aware of the process. So, if you are aiming toward JAFZA company formation, continue reading. 
What Are the Benefits of Setting Up a Company in Jebel Ali Freezone?
Jebel Ali Freezone is a trade catalyst offering unprecedented growth opportunities to 8000+ companies that operate here. It is a flagship free zone of the DP world, with companies from several domains thriving. For instance, logistics, electronics & electrical, automotive, food and agriculture, and e-commerce. 
The following are some more benefits of the JAFZA Company Setup in Dubai:
JAFZA is strategically placed midway between Europe, Asia, and Africa, offering access to over 2 billion potential customers. 

All important locations are merely a few hours away from JAFZA. These include places in the UAE, GCC, and the Middle East region. 

Company formation in Jebel Ali Free Zone

allows full repatriation of profits and invested capital.

 

Entrepreneurs have full ownership of their businesses.

Business owners have no obligations to meet minimum share capital requirements to set up

 a business in JAFZA

. 

It is free from complicated red tape and irking government restrictions. 

Easy access to people in South and West Asia, the CIS, Africa, and Singapore via Jebel Ali Port. 

Seamless connectivity via the extensive highway network

JAFZA offers multiple visas (three) without necessitating a physical office space. 

Free from corporate and personal taxes. 

No currency limitations. 
What Documents Do You Need to Set Up a Business in Jafza, Dubai?
Any business set up in Dubai, be it on the Mainland or a free zone like Jebel Ali Freezone, requires authentic and valid documents. Following are some documents you will need to submit to obtain a business license with JAFZA in Dubai:
Passport copies of company shareholders

Passport-sized photos 

Copies of entry visa and stamp page
The documents needed for a business setup in JAFZA depend on the type of business you want to establish. Some common businesses include trading, industrial, services, logistics, and general trading. Besides business activity, the structure of your company also determines the documents you will need to submit. 
Shuraa professionals can help you with the final list of documents you will need to submit after considering all the necessary factors. 
How to Set Up a Business in Jafza?
To start a business in JAFZA, you must follow certain steps to ensure seamless company formation.
Following is a general overview of the process: 
1. Choose a Company Name 
Dubai, UAE, has strict rules, especially for naming a business or a company. The chosen name must be unique and reflect the business activity you want to carry out. Furthermore, it should have no mention of Allah or any other deity. Also, if you plan to name the company after an individual, ensure you use their full name rather than an abbreviation or a nickname. Finally, the name must be valid and available to register.
These are only some of the many rules you must follow. Some of these rules are specific to certain activities. Shuraa experts can help you choose a valid name and also help you get it registered.
2. Decide on Business Activity 
The business activity you choose is central to your success. Jebel Ali free zone offers plenty of opportunities and infrastructural facilities to businesses. For instance, well-built warehouses. It will be wise to choose an activity after considering the facilities and the connectivity of JAFZA. 
Your choice of business activity will also determine the license you must apply for. Furthermore, some activities will also necessitate a physical office space. For this, you will have to register yourself with the relevant authorities and enter into a contract.
3. Choose an Appropriate Legal Structure
Once you decide on your trading name and activity, the next step is to choose an appropriate legal structure. JAFZA allows several legal company structures, including Free Zone Establishment (FZE), Free Zone Company (FZC), and a branch office. 
Shuraa professionals can help you understand the difference between these structures and also suggest which one of these will suit your needs the best. 
4. Apply for the license
The next step is to arrange your documents, gather your business plan, and apply for a license. JAFZA issues multiple licenses like trading licenses, industrial licenses, and service licenses. It also offers other licenses like an eCommerce license or an innovation license. 
Choose the license that best suits your business activities. However, before applying for it, you may need to take initial approvals from the authorities, depending on your activity. Similarly, you may also need to rest or lease office space to operate. Shuraa professionals can help you get all the initial approval and lease physical office space. 
What Is the Cost of Starting a Company in Jafza?
The cost to set up a business in JAFZA depends on multiple factors like the type of license, company structure, office space, and more. Therefore giving a precise figure is impossible. However, for an estimate, Jebel Ali Free Zone License Cost with a desk space can start from approximately AED 55,000 -70,000.
Shuraa experts can help you with the exact JAFZA company setup cost after considering all the mentioned factors. They will also ensure that you do not overpay for the license. 
Start Your Business in JAZFA With Shuraa
The professionals at Shuraa can assist you in obtaining all the resources required to set up a company in JAFZA. Additionally, we may hasten the procedure for obtaining clearance from the relevant authorities. Shuraa Business Setup will also ensure that all your documents are valid to avoid any mishap or delay.
Furthermore, if your organization has certain requirements, we can create tailored business setup solutions for you. All you need to do is get in touch with Shuraa and let us take care of the rest.