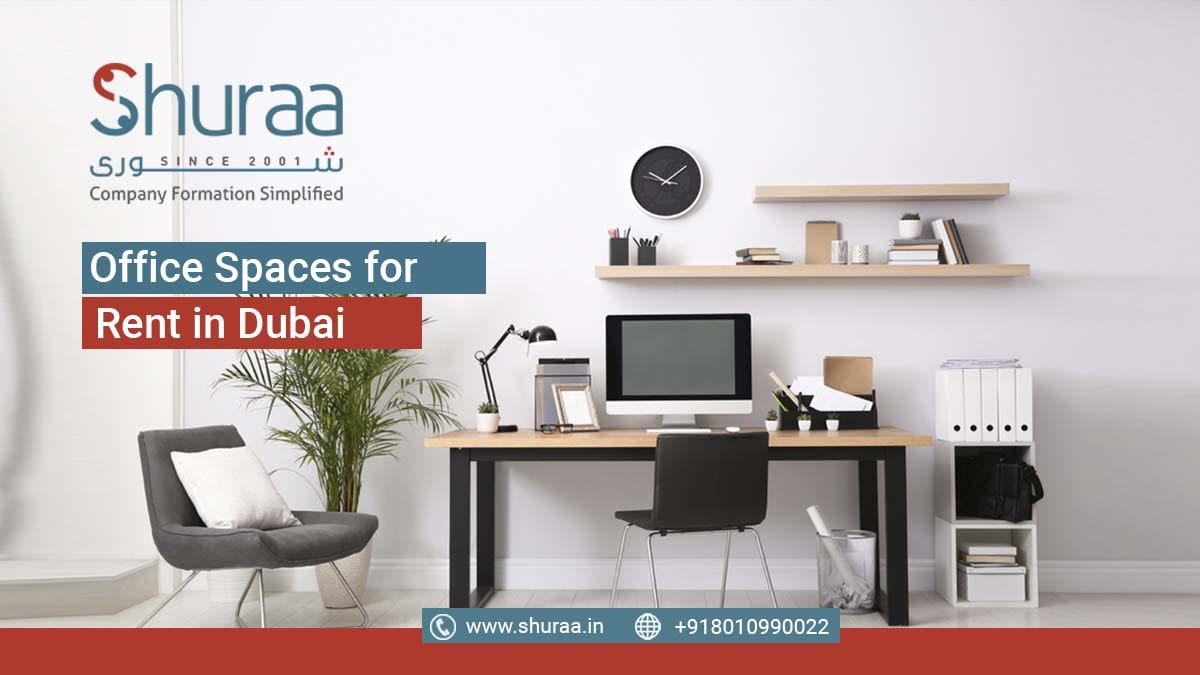 25 Feb

Office Spaces for rent in Dubai

Dubai is the most populous UAE emirate, which is an enticing industry start-up idea. To start a company in Dubai, the procedure and rules laid out by the authorities of the country, such as finalizing an office space for rent in Dubai must be followed.

Renting an office in Dubai is compulsory among all these moves to start a company. To set up the company one cannot use a private residential address. One cannot establish a company in Dubai without having an office for rent in Dubai.
Office spaces for rent in UAE
office for rent in Dubai comes with a range of choices which are, of course, subject to the qualified authority. Officially equipped shops, factories, and industrial facilities vary from open-plan business centers to the solutions needed to start companies.
Office spaces for rent in the UAE are easily available. However, the rent of an office room relies on the particular cases and the needs. Renting an office does not seem a complicated task, but start-ups are worried about every penny they have to pay.
The benefits one can get from renting office space in Dubai
Large enough to start the operations.

Working versatility

More facilities at lesser prices.

Easy legal process
In the event that a company is in the category where it can continue without renting an office, the desire to get an office can prove to be a costly task. Since a majority of businesses are willing to operate remotely, business owners are typically weighted down by the need to hire an office. Nevertheless, the situation with each company arrangement can be specific, so it is important to have an office space for rent in Dubai.
The investors are provided with a smart desk alternative in case of a Free zone business setup, but the number of visas that can be granted will differ and rely on the office space location.
Nevertheless, the Department of Economic Development has placed in force a regulation mandating the geographical position of a company in Dubai, because investigations will be carried out in this manner.
They will test if the company set up adheres to all immigration rules and at the same time track the business activities.
Office space in Business Bay-Dubai 
In a proven reality, one of the biggest trade hubs and one of the most attractive places for renting an office room is the Business Bay in Dubai. Market Bay comprises both residential and industrial buildings which occupy an area of 64 million square feet along a stretch of Dubai stream.
Being full of skyscrapers, renting an office room in Business Bay will take the company to greater heights, whether at home or abroad. DIFC, Dubai's International Trade Centre, Marina Renders are the most attractive office space in Business Bay – Dubai. 
Serviced Furnished Office Space
The professionally serviced office facilities are one more choice that companies should look out for. A serviced furnished office space offers all the facilities needed and is often ideal for the office to work smoothly. When the companies in a new market do not have the facilities needed for a company to operate efficiently, serviced office spaces will be the salvation.
On the other hand, if you decide to start up a company without spending up time in Dubai, serviced office space may be very helpful. Through delivering facilities such as repairs, training, reception services, a serviced office will carry the company to a whole new stage.
Virtual office space in Dubai 
Dubai being one of the most popular market destinations for investors from all over the world is typically a choice preferred by major investors to open a branch office or a subsidiary.
Finding an office space for rent has proven to be tedious and costly for the start-up industry. As such the idea of a virtual office model was launched in Dubai. 
Getting virtual office space in Dubai will prove to be advantageous to investors when costs decline compared to the conventional office's opening. A company owner with few more workers will function remotely with a virtual office.
On the contrary, a company owner may often hire a third party to conduct different tasks such as answering telephone calls, delivering mail, and receiving mails.
Small office space for rent in Dubai 
Renting a Dubai office is still a viable choice for developers if it's a start-up or a major multinational business. Renting an office for a Start-up Company will prove to be an expensive activity when planning to establish a business in Dubai.
As such it is advised that a limited room be reserved. Having a small office space for rent in Dubai to start a company is not only a convenient way out but an inexpensive choice as well.
Business Center in Dubai 
A prestigious office location pre-equipped with the required amenities facilitates the growth of new businesses. Business centers in Dubai offer a complete range of business office solutions to suit the requirements of the entrepreneurs.
Business centers eliminate the hassles of finding an office space for rent in Dubai. Such centers provide amenities such as setting up office furniture, reception areas, plug-and-play facilities, free parking, etc.
Here is a list of few business centers in the UAE:
Aspin Commercial Tower- Sheikh Zayed Road

Prime Tower- Business Bay

Empire Heights- Business Bay

Ansal Gallery, Karama