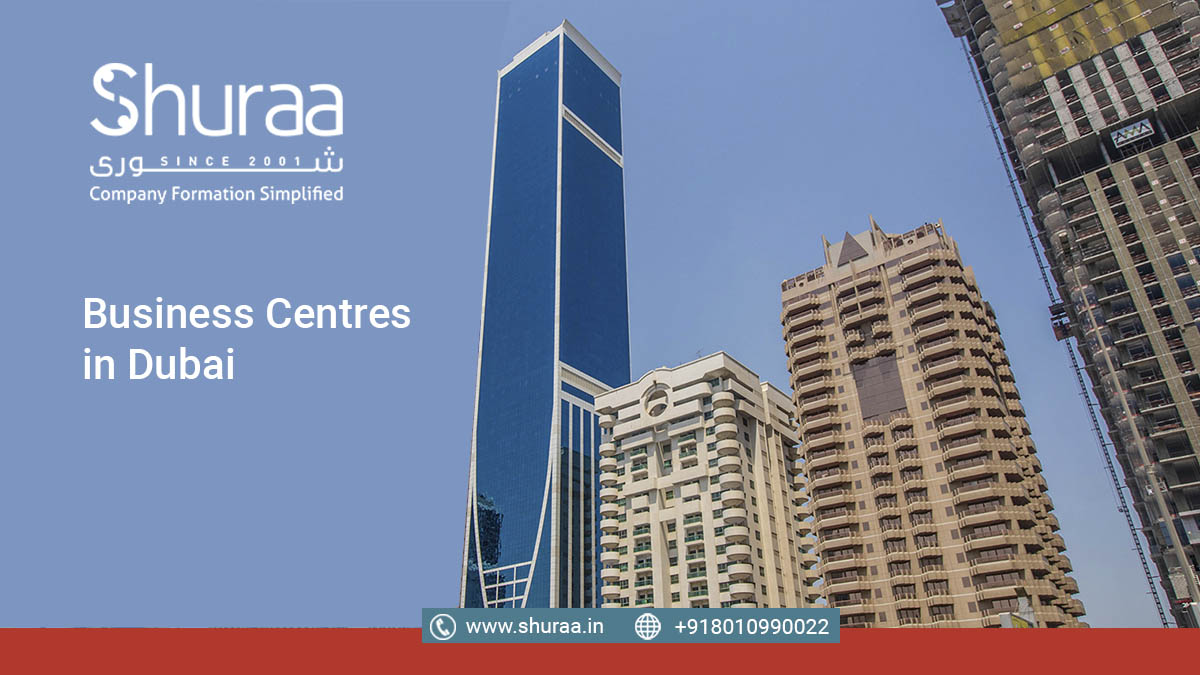 19 Jun

Advantages of a Business Center in Dubai

The business center in Dubai is great for nurturing your business, providing the requisite amenities, and fostering a professional work environment. With its burgeoning economy, Dubai offers an excellent opportunity for foreigners to invest in a business.

While entrepreneurs can set up almost any type of company in the city, it all comes down to finding the best infrastructure to get started with the business idea. 

That's where business centers for rent in Dubai come into the picture. These centers offer a complete range of services, from renting office space to setting up the infrastructure and communal facilities.

Since establishing a business in a foreign land already takes up a lot of diligent planning, it becomes essential to cut down on unnecessary hassles and expenses. With a business center in Dubai offering one-stop solutions to foreign investors, there is no end to the commercial opportunities one can find in the city.

Read More about: Office Spaces for rent in Dubai
Benefits of Business Center in Dubai
1. Hassle-free Office Space in Dubai
When you have an excellent idea for a business in your mind, all you want to do is get started with it as soon as possible. Naturally, you'd want a physical space for your office where you can conduct the day-to-day operations. Business centers for rent in Dubai help you set up the office of your dreams without any fuss.
Equipped with state-of-the-art functionalities, these spaces help new business owners focus on their growth and expansion while being in a comfortable environment with all kinds of amenities. You no longer need to hunt for a suitable location or spend money purchasing a space for your office with serviced offices for rent in Dubai.
2. Infrastructure Availability
Unless you're selling furniture to your customers, you shouldn't have to worry about it for your office. Infrastructural setup usually requires a lot of effort and investment in terms of time and money. As an entrepreneur, you don't need to put resources into setting up an infrastructure.
With fully functional business centers for rent in the business bay, you can leverage the startup capital without any worries. It also spares you from the additional costs incurred on buying equipment, installing them, paying for the security, etc. 
3. Seamless Connectivity
All kinds of companies need seamless access to the Internet for functioning. Similarly, they also need easier access to nearby markets and trade connectivity. Serviced offices are already equipped with the best Internet connections for an office. This means you no longer have to go through the hassle of finding an Internet service provider and investing in installation and support.
At the same time, the strategic location of these business centers in Dubai enables new companies to conduct their trade operations with markets seamlessly.
4. Significant Cost Reductions
One of the direct benefits of leveraging an office space in Dubai is cost savings. A business needs a flexible environment for growth. While they need an office space to function, it shouldn't weigh them down in terms of freedom.
With business centers, you can enjoy the complete flexibility of setting up your business. You are not bound as in the case of purchased office space, meaning you can take your company anywhere. 
5. Time Savings
With serviced offices in Dubai, you can fully concentrate on the core of your business. You no longer have to focus on petty issues concerning your office's maintenance, security, etc. These centers already have a comfortable environment for your business to function smoothly and grow unparalleled. 
6. Convenience of Office Space in Dubai
An office space should include all necessary elements such as reception area, conference and meeting rooms, pantry, common halls, etc. Building these from scratch requires significant efforts and costs. Business centers, on the other hand, come equipped with these amenities for your profession. Moreover, these can be leveraged at meager prices.
List of Business Centers in Dubai
There are plenty of functional office spaces in Dubai that offer you the best location and cost savings. Here are a few notable mentions of business centers for rent in the business bay and other locations-
1. Aspin Commercial Tower- Sheikh Zayed Road
It is a 54-story spacious building with a fantastic view of Dubai. The location is only 15-20 minutes away from the Dubai Airport and offers 24-hour security, parking, and stunning office spaces.
2. Prime Tower- Business Bay
The Prime Towel at Business Bay is an excellent location to set up your office. It makes one of the best business centers in Dubai with elegant architecture, state-of-the-art amenities, and modern design. 
3. Empire Heights- Business Bay
Located just a 12-minute drive away from the Dubai International Airport, Empire Heights is a perfect space for small and medium businesses. Other offerings of the place include retail space, bistros, and commercial layouts, among others.
4. Ansal Gallery, Karama
Ansal gallery is fully equipped with modern office amenities and offers a suitable location for all kinds of businesses. It is a fully furnished workspace located at just 10 minute drive from the Dubai Airport.
Conclusion
For growing companies, leasing a serviced office or business center in Dubai is one of the fastest ways to get your businesses started. Since these spaces are present at the most strategic locations in the emirates, new companies gain many benefits for maximizing their brand reach. Moreover, the business center in Dubai can support all types of commercial activities, regardless of their size and industry. 
Find the Best

Business Centers in Dubai

with Shuraa
At Shuraa, we help you find the best business center in UAE that matches your needs. Our expert team carefully understands your requirements and helps you find a comfortable environment for your company hassle-free.