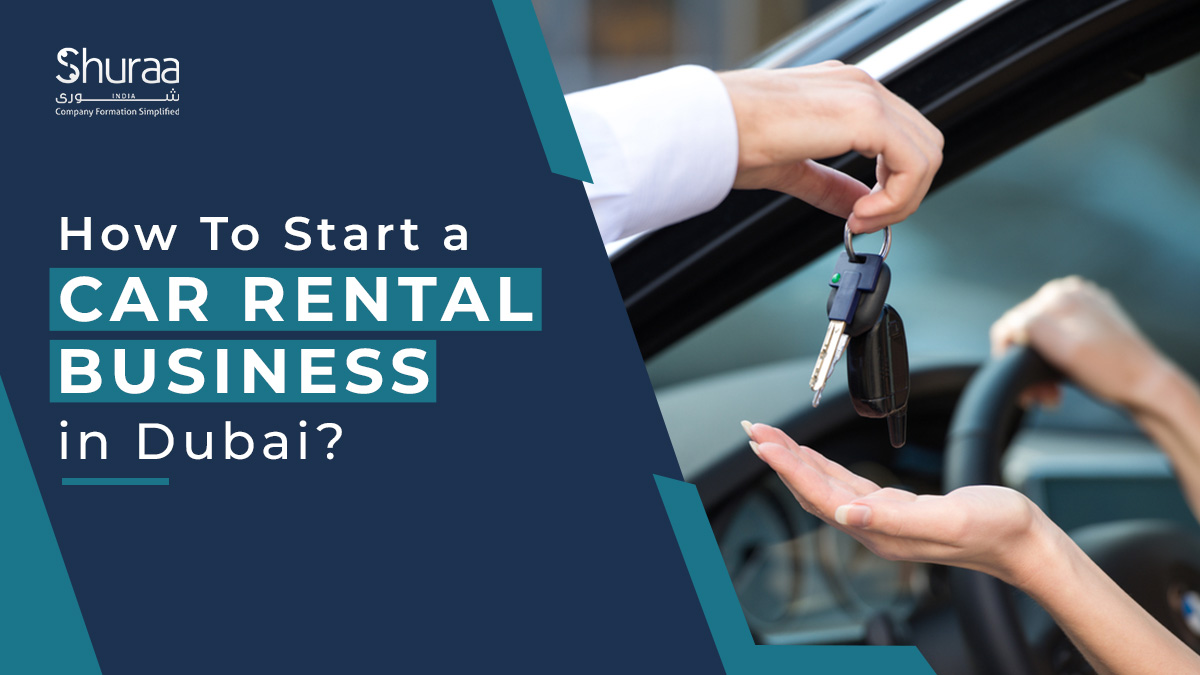 28 Dec

How to Start a Car Rental Business in Dubai?

Many aspiring business owners in Dubai choose to operate in the car rental industry. Dubai has a sizable ex-pat community and a yearly increase in tourists. 

 Car Rentals in Dubai provide daily, weekly, monthly, and yearly rentals and lease contracts in order to serve this audience group. 

The establishment of a company in Dubai is justified for a number of good reasons. Dubai is the best location for starting a car rental company due to a few additional aspects, though. 
Benefits of Car Rental business in Dubai
The low cost of the maintenance package makes car rentals appealing to both businesses and individuals. Additionally, there are no annual fees for insurance or vehicle renewal. 
The service provider covers all expenses, and there are only a few low monthly payments required. Employing Dubai's car rental services for employees and business travel is cost-effective for businesses. 
Companies can avoid spending on depreciating assets, eliminate spending on maintenance, renewals, etc., and maintain low overhead costs by leasing or renting cars. 
Additionally, the need for car rental fleets to transport guests and organize private tours is growing in the hospitality industry. 
Steps to start a Car Rental Business in Dubai
Working with experts in business setups like Shuraa will make starting a car rental company in Dubai simple from start to finish. 
Select a Location
When starting a car rental business in Dubai, you will need to make an investment in physical space, such as an office and a parking lot or garage where you can keep your fleet. The ideal location for this would be close to a city or a significant transportation hub, such as an airport or train station. 
Either being on the mainland or in a free zone is an option.  
Describe the Operations of your Business
When starting a UAE company, it is imperative to thoroughly describe your business operations. Failure to do so could lead to future issues and taking part in unlicensed activities could result in fines or even the revocation of a license. 
You must choose an official list from the Dubai Department of Economic Development for your specified activity (DED). For this, you must consult with the Shuraa experts. 
Selecting a Name for your Company
Selecting a company name for the third step is also very important. There are a few crucial factors that are specific to our circumstance at this point. Be aware that there are strict naming guidelines that you must follow. Simply put, you must avoid using foul or offensive language. Avoid acronyms and names of well-known organizations when naming your company after yourself. 
Requesting a License
To operate a car rental business in Dubai and the rest of the UAE, you will need a Particular license. When you make an application for your license, you must include the following: a completed application form, a copy of the passport of the proposed owner(s), and two-colored passport-sized photos. 
You will also need the approval of the Road Traffic Authority (RTA) in addition to your business license. Your staff might also require RTA training. 
Submitting your Applications for Visa
And lastly, if you do not already have a UAE visa, you will need one in order to work here. Again, with the right guidance, the visa application process can be very straightforward. Most business formation specialists can help you with this stage as well as your license application. You can sponsor the visas of others if you hold a business license from the UAE.
This could be a spouse, parent, child, housekeeper, or other household helpers. The size of your business, the setup you have chosen, and, in the case of dependent visas, your financial situation will all have an impact on how many visas you are able to apply for. 
Documents Required in Dubai to Begin a Car Rental Business
If you are in the UAE and want to start a car-rental business setup in Dubai, you must have the following paperwork prepared: 
A passport copy.

 

Copy of a visa page.

 
How Does Car Rental in the UAE Operate?
Dubai's car rental industry is developing quickly. In the United Arab Emirates, renting a car is a quick and easy process. All you need to rent a car, a driver's license, a passport, to be at least 21 years old, and to have at least some driving experience. 
It is critical to be aware that there is a time limit on car rentals. However, the businesses refused to supply drivers. You must be an expert driver or have some driving experience. However, anyone can rent a car, including foreign visitors, license holders without cars, car owners, and license holders. 
Conclusion
If done properly, starting a car rental business in the UAE can be extremely profitable. You are now prepared to launch your own car rental business since we have covered the necessary information on how to do so in the United Arab Emirates. If you follow the instructions above, you should be in a great position to start a successful business. 
You can be certain that what you get from Shuraa Business Setup when you're looking to start a car rental business is the most recent, up-to-date information from experts who deal with this daily. 
Even though the process of setting everything up can be a little stressful, you can speed it up by working with a company formation specialist. It's the quickest way to get established in the UAE because we'll handle all the details and make sure your application is flawless. 
Additionally, we can assist you in opening a business bank account and provide critical guidance regarding the kind of financial institution that would most effectively meet your needs. 
By getting in touch with the business advisors at the Shuraa Business Setup, you can launch a business in the UAE at a reasonable cost. Throughout the setup process, we will also take care of any required paperwork, pre-approvals, and other requirements.