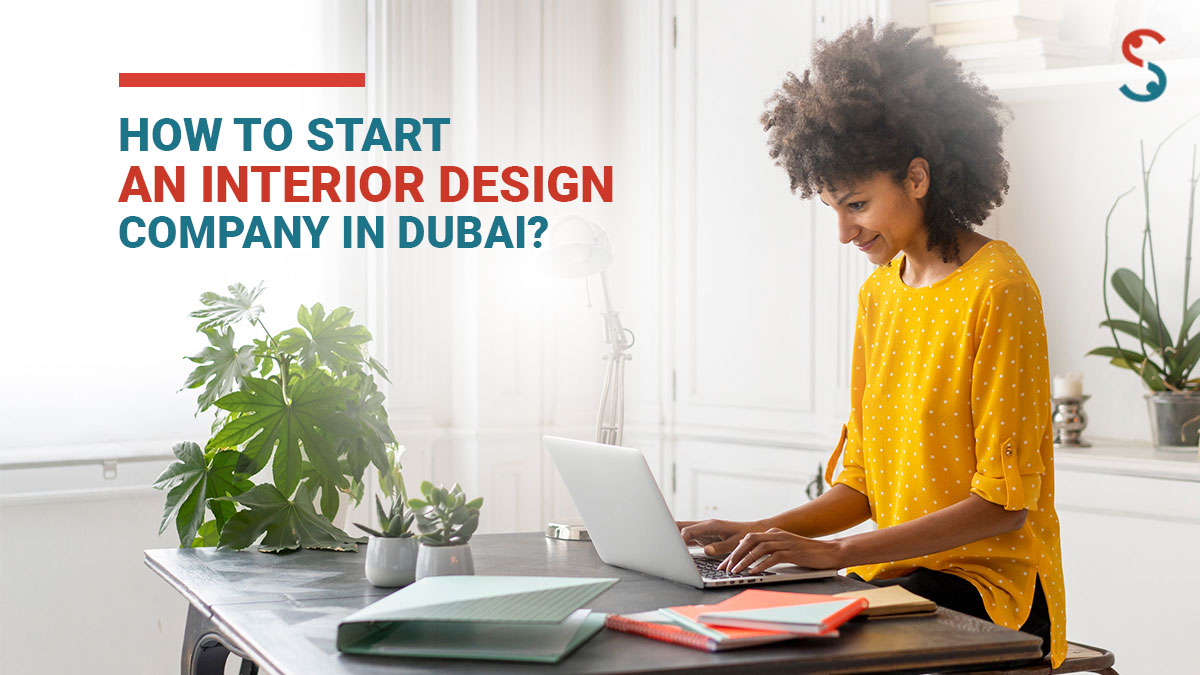 06 May

How to Start an Interior Design Company in Dubai?

A business setup in Dubai is always lucrative. The advanced technology, seamless connectivity to different parts of the world, and top-notch and driven professionals with outstanding foreign investments make it a favorite spot for starting a business. As a result, Dubai is home to some of the world's most successful businesses and organizations! 

Dubai is also a city with one of the most iconic architectures of all time. Art and design have drawn attention because of the improved standard of living and increased income. No wonder the Interior Design Business in Dubai is picking up its pace. As development booms in the UAE to fulfill the demands of Expo 2020 and the Emirate's vision for 2021, the market for interior design is likely to skyrocket.  

So if you want to start an Interior Design Company in Dubai, the time is ripe! The process of acquiring an interior design business license is simple and straightforward. 
How to Get an Interior Design Business License?
There exist two main business jurisdictions to start an interior design company in Dubai – Dubai Design District Free Zone and Mainland Dubai. Hence, the license application and approval process depending on where you wish to setup an interior design company in Dubai.  
Free Zone
Freezone was established to encourage medium-sized artists and designers to design. Furthermore, it has been giving a plethora of perks and incentives to stimulate the interior design field's creative brains. Also, it is home to many of the market's most well-known businesses, providing the ideal ecology for growing your business through collaboration and contractual arrangements. 
Following is the process for an interior design license in Dubai: 
Firstly, it requires you to apply and get the initial approval. This involves submitting relevant documents like the business plan, passport copies of shareholders and others, copy of trade license, copy of incorporation certificate, and more. 

Next, it involves business registrations. After reviewing the legal documents, the appropriate authority issues a Customer Confirmation Letter for leasing the office space in the zone. This step, like the above, requires you to submit a couple of documents like the company application registration form, RIC form, notarized copy of the certificate of incorporation, and more. 

Subsequently, the next step involves lease signing, sponsorship, and collecting the license.

 

Lastly, you must also collect the consumer confirmation letter and pay the license fees.

 
Note: You may have to submit a few additional documents for an interior design license in Dubai. Shuraa experts will help you with the list of all the necessary documents and walk you through the entire process.  
Mainland Dubai
Anyone with prior expertise in the profession and a corresponding degree can start an interior design firm on the mainland of Dubai. You can apply to the Department of Economic Development (DED) for a license and begin operations in Dubai.  
An interior license on Dubai's mainland will allow your business more room for growth. You will be able to recruit additional people without enlarging your office space since there are no restrictions on visa quota. Furthermore, you are also eligible to apply for government projects.  
Following is the process for an interior design license in Dubai (Mainland): 
Firstly, you will have to appoint a local service agent.

 

Next, you will have to apply for a professional license at the Department of Economic Development.

 

As the next step, you will have to gain approval from Dubai Municipality.

 

Following the approval, you will have to reserve a Trade name under which you will be carrying out your operations.

 

Once you have the trade name registered, the next step is choosing an office space and obtaining a rental contract. 

 

Lastly, submit your company's details and get your license. 

 
You will have to submit several documents to the relevant departments to successfully obtain a license. Shura experts will provide you with all the necessary information and the documents you are required to submit.  
What Is the Cost of an Interior Design License?
An interior design license cost in Dubai is determined largely by certification and processing fees. However, on average, it will nearly cost AED 15000. However, the final license cost may differ if you need some extra certifications, making them unique costs. 
What Are the Benefits of Establishing an Interior Design Company in Dubai?
The benefits of setting up a business in Dubai are many. Following are some of the advantages of establishing an interior design company in Dubai are: 
A favorable market and environment for designers and architects interested in establishing a business in Dubai.

 

The requirement for industrial and residential interior design and suitable services is higher than ever.

 

Open economy for easy expansion and collaboration to help businesses grow. 

 

Infrastructure that is conducive to work

 

Brands that rank high in the world and have a lot of expertise will be able to assist you.

 

Designers and artists have their own special licenses.

 

Strong connectivity to different parts of the world for import and export. 

 

Exposure to the international market and business practices. 

 

Companies can easily hire top-notch and experienced professionals to become a part of their firm.

 

Almost negligible taxes. 

 

Dubai is on its way to becoming the digital hub of the world. Organizations can leverage this to make enormous profits. 

 

Lastly, simple and streamlined Visa process. 

 
Get Your Interior Design License With Shuraa Business Setup
Interior design is a booming field and is expected to grow in leaps and bounds. Although the process for applying for a license is simple and ironed out, you must not take any risks. A small mishap with the documentation or information can negatively impact your business plans. Hence, it is better to consult the experts and let them help you in the licensing process. 
Experts at Shuraa are well-versed with the details, process, documentation requirements, and rules of the Dubai government. They will assist you in every step in the process of obtaining a license to start an Interior Design Company in Dubai. Get in touch with us, and let us take care of the rest!