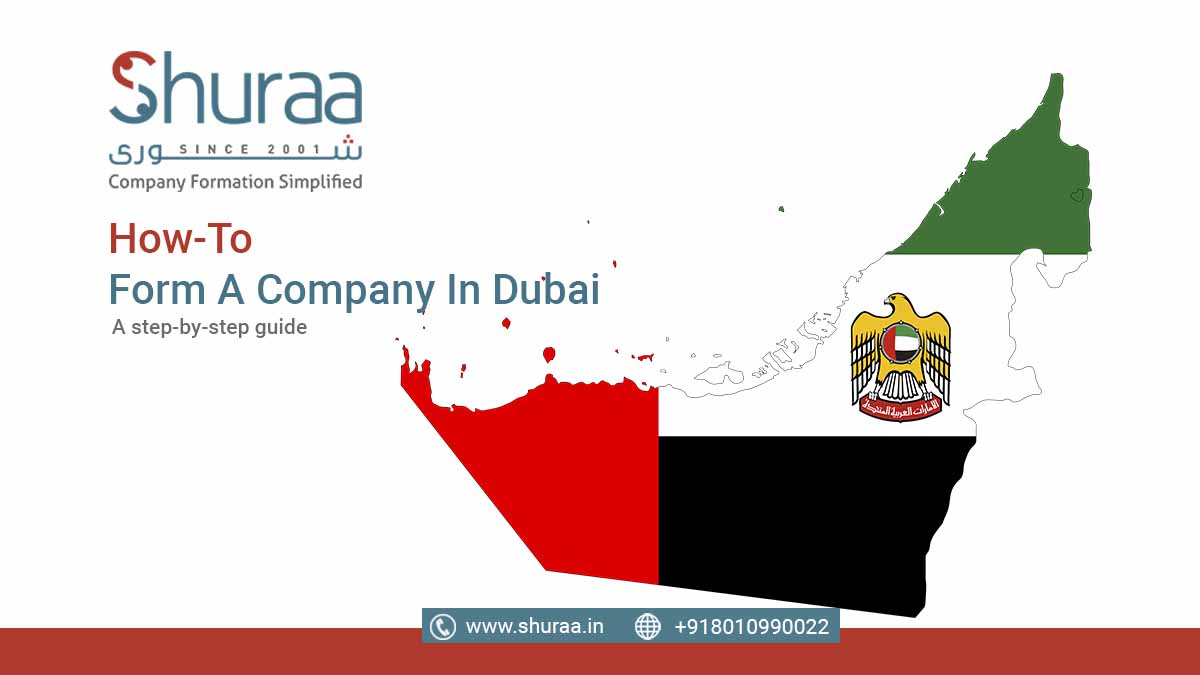 24 Apr

UAE Free Zones

Here are the advantages of setting up your business in a free zone and a list of all the UAE free zones.

The prime business environment of Dubai isn't hidden from many. The economy is growing rapidly, and expatriates continue to launch their companies in the UAE, be it in the mainland or any of the free zones.

The recent amendments in business laws have empowered both – UAE nationals and foreign investors to make most of their investments in the country.

Therefore, it's a no-brainer that now is the time for business setup in Dubai, irrespective of the industry or niche. You can enjoy several business benefits if you wish to form your company in a Dubai free zone like 100% ownership, tax exemptions, complete repatriation of profits, and much more. You can consult with the business experts at Shuraa to understand the best free zone for your business.
UAE Free Zones: A step-by-step guide
All the free zones in the UAE have independent jurisdiction, and most of them are specialized zones that cater to specific business activities. For example, the DIFC (Dubai International Financial Centre) is ideal for finance-related companies, while the DHC (Dubai Healthcare City) is tailor-made for pharmaceutical enterprises. Therefore, it's up to you to decide which free zone to choose to set up your business in Dubai.
Here's how you can form a free zone company in the UAE:
1. Choose your business activity
You need to have a crystal-clear understanding of what you want to achieve through your business and what all activities it will involve to launch your company in the free zone.
Therefore, list down all your business activities and check with the concerned jurisdiction to analyze whether you'll just need the business license or there will be a need to apply for additional approvals too.
A lot depends on the free zone you choose for business setup in Dubai as each one of them have their set of advantages and limitations. If you finalize a UAE free zone that isn't ideal for your business model, you might have a hard time making a name for your brand in the marketplace. Conversely, if you connect with the business experts at Shuraa, you'll know the best free zone for your business, and you can reap benefits from your business right from the start.
2. Choose your company name
It's imperative to select a unique company name for your venture in Dubai. Therefore, you need to reserve a trading name by getting in touch with the concerned authority.
Always choose a name that's indicative of your working industry and not something that's misleading to the audience. Furthermore, all the companies must comply with the naming convention laws established by UAE's government.
Avoid names that are already in use or gimmick an established brand in the market. Never use derogatory terms, controversial works, words that hurt a person's sentiments and religious beliefs.
Moreover, note that you're not allowed to use a name that refers to any god. Ensure to use the full name of a person if you want to use it as the official name of your company in Dubai.
3. Finalize all incorporation paperwork
Company incorporation in the UAE requires a lot of paperwork to ensure a safe working environment for both – local and foreign investors in Dubai. You need to have the payment receipt of trade name reservation alongside other required documents like photographs, business plan, NOC, etc., depending on the free zone authority you're dealing with.
Once you have all the documents ready, you can obtain the business license application from the governing body and submit it back after filling in the correct details.
You need to make the necessary payments once the application is reviewed and approved by the jurisdiction. The company formation experts at Shuraa Business Setup provide end-to-end assistance to ensure you don't have to worry one bit about the paperwork or any other process involved in launching your business in Dubai.
Therefore, all you need to do is collaborate with us, and we'll take care of all the requirements so that you can focus on your company's growth.
4. Receive your license notification
You can expect to receive the approval notification from the governing body in around a week's time. However, remember that the process gets extended if you fail to produce the mandatory documents within time, if there's some mistake in the license application form, or if you don't make the payment within the specified timeline. The concerned authorities duly evaluate your application, and they issue your license once they're satisfied.
The business consultants at Shuraa keep track of your license's status and notify you in case there's a new requirement from the council or if the application is approved. Furthermore, you need to apply for additional approvals in case a few of the business activities aren't listed in your Dubai free zone business license.
There's a separate procedure to apply for these approvals, and our consultants help you obtain them with their guidance and experience.
5. Open a current bank account
It's critical to choose a bank that's reliable, secure and offers long-term business benefits. You can go for a local bank or an international one depending on your business requirements and geographic transactions.
You'll face a lot of trouble while managing your company's monetary transactions if you choose the wrong corporate bank. Therefore, take the help of Shuraa's legal advisors, and we'll schedule meetings with the best banking institutions in the UAE.
Remember that you need to complete all the steps mentioned above to open a bank account in Dubai because they'll ask for these documents before approving your account opening request. It's a smooth process if you have the correct documents and the right intent for business setup in Dubai.
6. Process your visa
The final step to establishing your company in a UAE free zone is visa procurement. You can obtain an investor visa in Dubai if you have a hefty investment plan for your company.
If not, no need to worry. You can easily acquire your visa and work permit by approaching the concerned jurisdiction and filing your visa application. Furthermore, you can obtain visas for your relatives and domestic staff too so that you can enjoy working in the UAE alongside your loved ones.
The applicants get a visa stamping after a four-stage application evaluation process. First, the entry permit is thoroughly analyzed by the concerned council, after which the visa status adjustment is made. You'll then need to undergo a standard medical fitness test, and finally, you're assigned a legal Emirates ID alongside the visa stamping.
Make it easy with a business set-up partner
The process of business setup in Dubai is straightforward if you have the right knowledge and a reliable business partner. We, at Shuraa Business Setup, have helped more than 25,000 clients establish their dream companies in the UAE and would love to offer our services to help your company make a name in the marketplace.
All you need to do is collaborate with our experienced business consultants and explain your requirements. We'll formulate a plan accordingly, keeping in mind the company formation cost and all other related activities.
Dubai free zone list
Abu Dhabi
Abu Dhabi Airport Free Zone
Abu Dhabi Global Markets
ADPC – Khalifa Port and Industrial Zone
Industrial City of Abu Dhabi
Higher Corporation for Specialized Economic Zones
Masdar City Free Zone
Dubai
Dubai Airport Free Zone
Dubai Auto ZZone
Dubai Biotechnology & Research Park
Dubai Car and Automotive City Free Zone
Dubai Design District
Dubai Flower Center
Dubai Gold and Diamond Park
Dubai Healthcare City
Dubai Industrial City
Dubai International Academic City
Dubai International Financial Centre
Dubai Internet City
Dubai Knowledge Village
Dubai Logistics City
Dubai Media City
Dubai Multi Commodities Centre
Dubai Outsource Zone
Dubai Silicon Oasis
Dubai Science Park
Dubai Studio City
Dubai Techno Park
Dubai Textile Village
Dubai Technology and Media Free Zone
International Media Production Zone
International Humanitarian City
Jebel Ali Free Zone
Jumeirah Lakes Towers Free Zone
Dubai South or DWC
Dubai Production City
Sharjah
Hamriyah Free Zone
Sharjah Airport International Free Zone
The U.S.A. Regional Trade Center (USARTC) Free Zone
Sharjah Publishing City Free Zone
Sharjah Media City Free Zone (Shams)
Sharjah Publishing City Free Zone
Ajman
Ajman Free Zone
Ajman Media City Free Zone
Ras Al Khaimah
Ras Al Khaimah Economic Zone
RAK Maritime City Free Zone Authority
Ras Al Khaimah Investment Authority
Ras Al Khaimah Free Trade Zone
Ras Al Khaimah Media Free Zone
Fujairah
Fujairah Free Zone
Fujairah Creative City
International Free Zone Authority
Umm Al Quwain
Umm Al Quwain Free Trade Zone