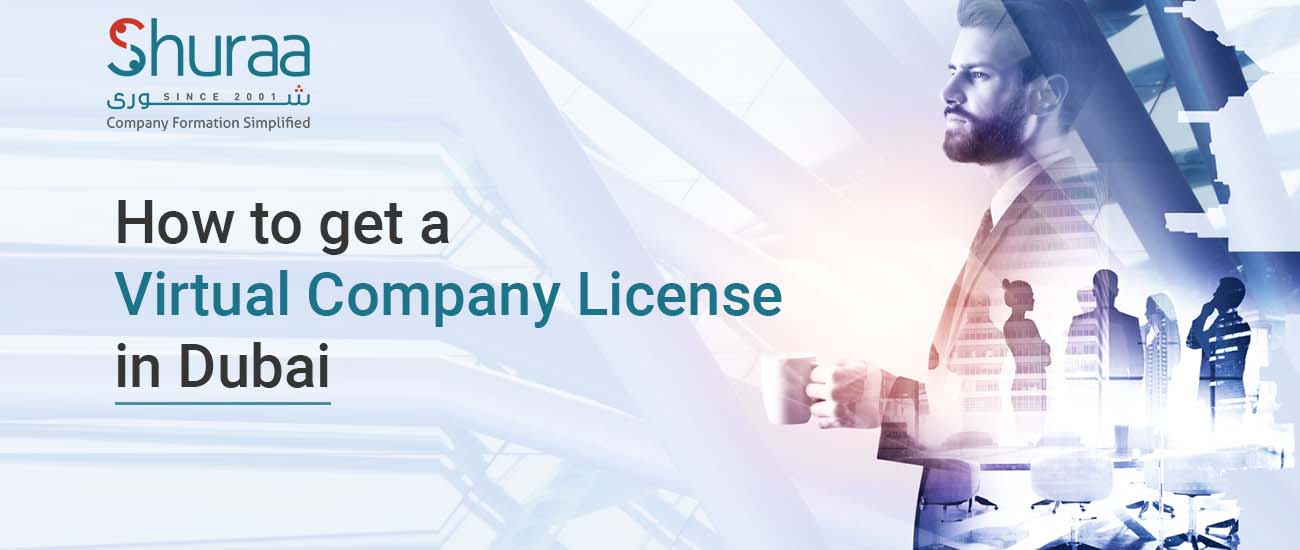 25 Feb

How to get a Virtual Company License in Dubai?

It is an established fact that Dubai has one of the most lucrative markets on offer; as a result, it attracts investors in huge numbers. However, to realize the dream of setting up a business in Dubai, investors have to relocate to the same place as has been the case traditionally.

However, Dubai has started to offer investors the option of setting up a business that can be operated virtually from remote locations. It saves the burden of relocation for an investor and at the same time requires less investment as compared to the normal way of starting the business.

In order to start the company in Dubai virtually, you would need to apply for a virtual company license in Dubai. This way as an investor you will be able to set up a business and operate it virtually without having the need for relocation to the country. A virtual company license in Dubai will allow investors to carry out various activities such as submitting and signing documents electronically and the same will be legal within Dubai.
Dubai virtual company license application process
The main process for applying for a virtual company license in Dubai consists of three important steps which are:-
The first step in the process is to decide the type of business activity that is going to be operated remotely. While deciding on a particular business activity, you as an investor must have a complete idea of what activities are allowed to be carried out virtually as per the rules laid by the Government.
The next step in this process is to choose a name for your company before applying for a virtual business license. While deciding on a particular name you must keep in mind the naming conventions that have been put in place and you as an investor must make sure that the name chosen for the business is as per the naming conventions and does not violate any norms of the country.
When the above two steps have been completed as per the requirements it is time to move an application for Dubai virtual business license. The application will have to be submitted along with certain documents such as a passport copy, address proof, tax residency proof, recent photograph, and complete application with name in Arabic script as well.
Benefits of virtual business license in Dubai
The main benefit that comes with having a virtual company license in Dubai is that investors can gain access to such a huge and lucrative market remotely without having to move physically into the country of operation.
Along with offering remote access virtual company license in Dubai is a less expensive way of setting up a business in Dubai. A virtual company license in Dubai is also a good option for freelancers as it offers them access to the market without having to apply for any kind of residence visa.
Instant License Dubai cost
Deciding to set up a company virtually in Dubai is one the most affordable ways of setting up a business within the country. The virtual Dubai license cost consists of differences that may vary accordingly. Instant License with DED virtual Address + 3 years investor visa @ AED 16500
Virtual office space in Dubai
When as an investor you decide to start a business process in Dubai virtually, setting a virtual office is quite an easy task as most of the services are carried out by a third-party service provider and not by the investor himself.
Choosing a virtual office in Dubai is a process that helps in maintaining a business on behalf of the owner and the service that are mainly included in this are phone and mail management, wherein all the calls will be attended by the service provider on behalf of the owner.
As a result with the virtual office space in Dubai, there is no overhead of having to pay the lease, no utility payments, no hardware and none of the costs that come with having to set up an office physically within Dubai.
with the savings being on the higher side as compared to the traditional way of setting up an office, it will allow the investor to pass on the savings to different clients and at the same time, it will have a visible effect on the profit margin and thereby allowing you to invest more into your business set up as well as the people that are connected to the business.