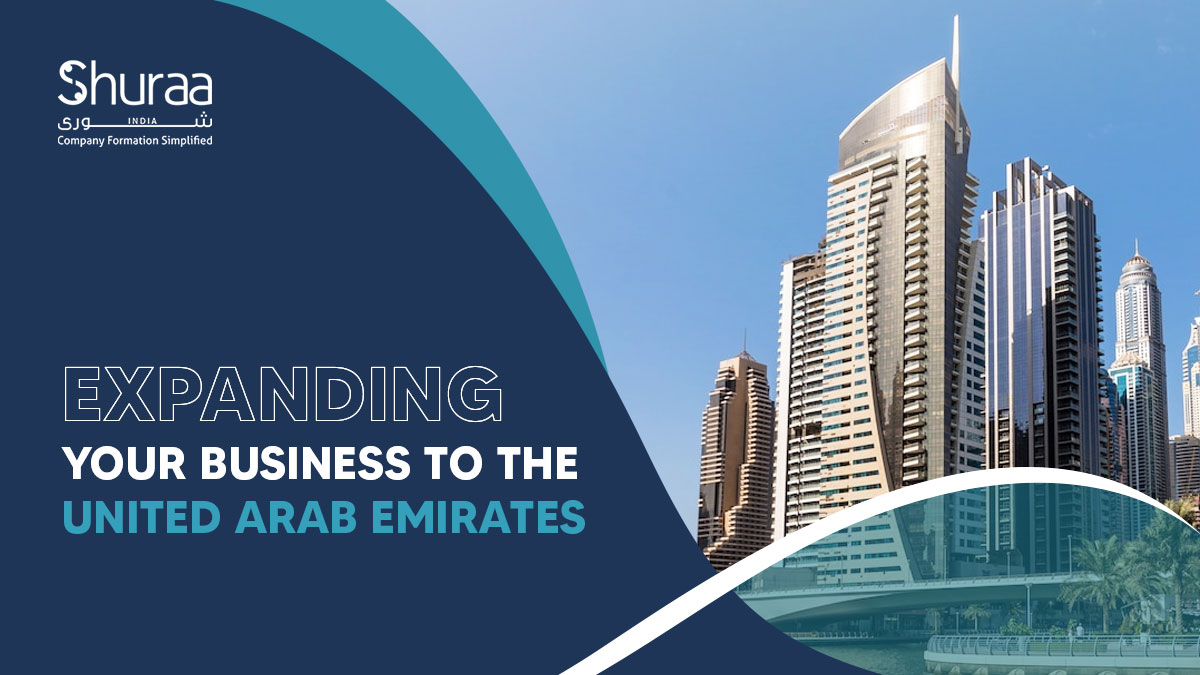 29 Sep

Expanding Your Business to the United Arab Emirates

The Arab is the world's second-largest economy; it offers numerous incentives to expand business in UAE. Because of its highly developed economy, it can support all types of businesses in various industries. 

The UAE is a federation build-up of the following areas which are known as "Emirates":
Abu Dhabi

Ajman

Dubai

Fujairah

Ras al-Khaimah

Sharjah

Umm al-Quwain
With the right business plan, you can start or expand your business in Dubai. All you need is a team of expert business plan writers to create a one-of-a-kind business plan based on extensive research for you. Hiring a professional business plan writer is the best way to write a business plan that meets your objectives. Once you have the business plan ready, start searching for potential partners, get the necessary permissions, apply for the license, hire employers, and voila! You are good to go! 
But that's not all! You also need to plan for expansion. This blog will walk you through some reasons why you should consider expanding your business to the UAE and how you can do it.
Why Is the United Arab Emirates an Excellent Place for Business?
The United Arab Emirates is one of the world's wealthiest countries. It is always buzzing with economic activity. Setting up a shop where there is the most excellent chance of profit is a wise move for any entrepreneur, and the UAE can undoubtedly assist you in making a lot of money. You can also take assistance from an advisor for more information on the local and market features of a business plan. But before you do that, why should you expand your business, particularly to the UAE?
Read the following reasons to get a better idea of why to expand business in UAE:
1. Excellent Connectivity 
The UAE is not only popular for its conducive business environment but also for its connectivity. Cities like Dubai sit at the crossroads of the North, South, East, and West, facilitating national as well as international trade. 
The advanced airport infrastructure with well-built seaports and road networks make it easier to import and export items. Furthermore, it makes it easier to travel to and fro other destinations. This proves to be of significant advantage if your business requires you to frequently travel to other places.
2. Tax-Free System
UAE  has a highly robust economy that is constantly expanding and diversifying, both of which are obviously very favorable to both domestic and foreign firms.
The existence of free zones, commercial areas where foreign investors can conduct their business totally tax-free and yet own 100% of the company, is the most significant advantage for enterprises coming to UAE from abroad.
3. Exceptionally Talented Workforce 
Working in the Middle East for a few years can help you secure your financial future and lay the groundwork for a happy retirement. As an entrepreneur in the UAE, you have the opportunity to hire from one of the finest talent pools in the world. 
The workforce in the UAE is extremely talented and exceptionally skilled. You can leverage this to scale your business and create a presence in the international waters. Moreover, you also get opportunities to work for prestigious government projects, especially if you choose to set up your business on the Mainland.
4. Expanding and Diversifying Economy
The economy of the United Arab Emirates is deemed to be the fifth-largest in the Middle East, after Iran, Saudi Arabia, Turkey, and Egypt, with a projected GDP of US$501 billion (AED 1.84 trillion) in 2022. 
The economy has performed well, increasing trade and export revenue. Manufacturing, transportation, communication, hotel, and restaurant revenues are among those that have increased significantly. 
In addition, the economy is also relatively stable. Furthermore, the government is proactive in helping businesses grow, making UAE a suitable location for business setup and expansion.
Tips to Expand Business in UAE
Here are some tips to expand business in UAE:
1. Franchise Your Business
If you want to open a second location but lack the time or resources to do so, franchising your business is the best way to keep the wheels of growth and expansion turning. By franchising, you can grow your business without opening and managing a new location. Furthermore, franchising allows you to expand while devoting your time to other aspects of establishing and growing your business.
2. Get Your Product Licensed
If your company provides a service or a branded product, licensing your product can be a valuable and cost-effective way to expand. Compared to the cost of starting your own business to manufacture and market your brand or product, licensing lowers your risk and costs less. Before licensing your items, thoroughly investigate a potential licensing partner who provides comparable goods or services to yours. 
Before scheduling a meeting or contacting any businesses, find a capable lawyer with experience in intellectual property laws. This is the most effective way to reduce the possibility of losing control of your service or product.
3. Form a Collaboration
Collaboration with similar businesses is a powerful strategy for rapid growth. Strategic agreements between two organizations may provide a clear path to entering new markets. A strategic alliance may also provide you with immediate access to new clients. Collaboration does not always have to be focused on bridging markets. Collaboration can also offer resources such as funding, access to technologies, manufacturing methods, and so on.
4. Appear in New Markets
Expand your Business internationally and enter a new market. Expansion into new markets can be intimidating, whether you're an individual or a company looking to establish a commercial presence in Dubai, Abu Dhabi, the greater GCC, onshore, free Zones, or offshore. Professionals Business Consultants can help you navigate the complexities of entering new markets. From the initial application to commercial registration, we offer a flexible, quick, and affordable approach to company formation and local partnerships.
5. Continue on the Internet
You must have a strong internet presence to reach the most significant number of potential clients. You can target various clients locally and internationally by increasing your online presence through an exciting website or a social media presence.
If you already have an online presence, it may be beneficial to hire a digital marketing firm to assist you in determining the search phrases relevant to your goods or services and launching a small Google ad campaign to improve your results. When you start seeing results, you'll be able to reach a more extensive client base than you ever imagined.
Set up Your Business in UAE with Shuraa!
Any area in the UAE that fits within your budget and complements your business concept is the best place to start a business. Our experts will help you with the documents, ideas, and other necessary things. Shuraa will take care of everything if you want to expand business in UAE. Please get in touch with our business consultants as soon as possible.