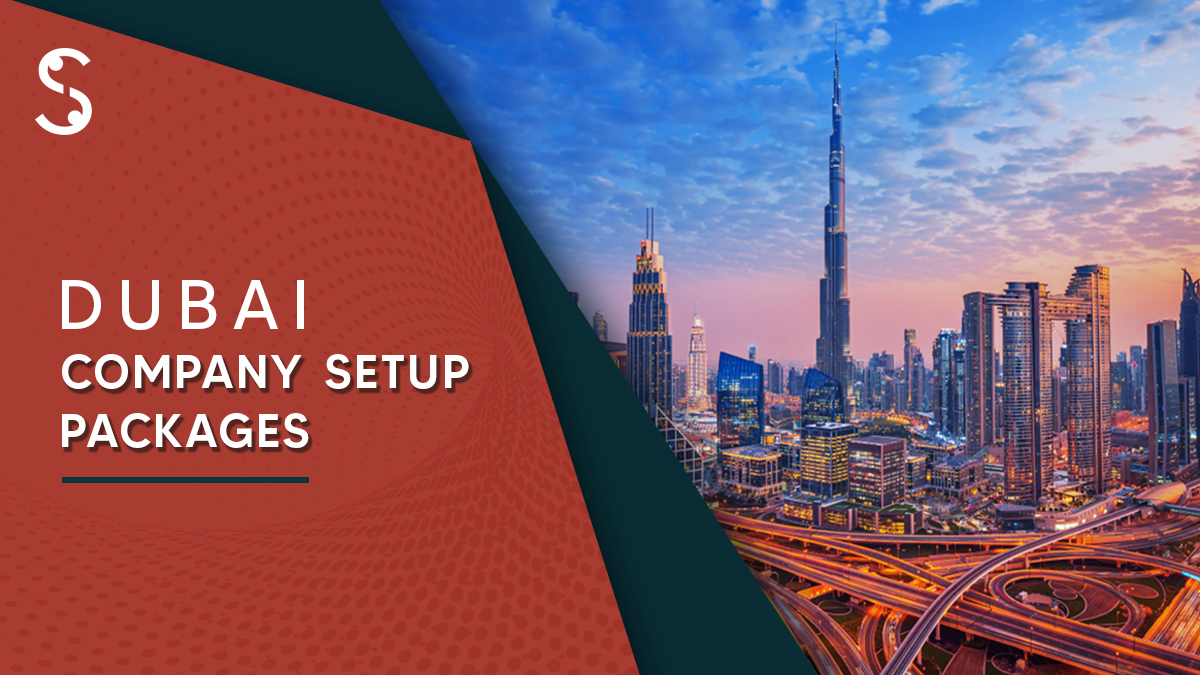 10 Jan

Dubai Company Setup Packages: Detailed Guide

Setting up a business in Dubai will undoubtedly give your company the boost it needs. Dubai is in the ideal location, where there is a greater supply of raw materials and highly skilled labour. Aside from this, businesses operating in free zones can benefit from improved infrastructure, duty exemptions, and first-class amenities. 

Dubai is the United Arab Emirates' most advanced and modern emirate, and it is currently experiencing rapid growth. Investors are extremely eager to set up business in Dubai as they recognize the city's potential and the future it offers. Two of the most important things to think about are the costs associated with starting a new business in Dubai and the procedures that must be followed. With the aid of qualified service providers, investors can complete the company formation process in Dubai quickly and easily. Shuraa provides Dubai Company Setup Packages as per your business activity and jurisdiction. 
What made Dubai the top location to launch a business?
Capital repatriation

has increased in Dubai as a result of various infrastructure upgrades, popular tourist destinations, and commercial areas.

 

To create and maintain a

top-notch infrastructure

, the emirate has made sizeable investments in technological advancement and innovation.

 

Due to its

strategic location

, Dubai is a great place for business and any other type of wealth creation.

 

The market is being supported by stable

financial assets

, which are also helping businesses to keep operating.

 

Through its

foreign relations

, Dubai has made a significant effort to promote positive relationships with other countries.

 

The government of Dubai encourages foreign investment by enacting favorable business-friendly laws and economic policies.

 

Numerous multi-specialty free zones with alluring attractions can be found in the emirate.

 
Dubai Company Setup Package
Dubai is a city that supports entrepreneurs. The city's business community benefits from new policies and laws that are frequently introduced by the government of the area. The introduction of 100% business ownership for foreign nationals earlier this year was one such game-changing amendment. The packages listed below are some of the most reasonably priced Dubai company setup options available in the United Arab Emirates.
Mainland All-Inclusive Package – From AED 18500*
Free Zone Starter Package – From 17,900*
You have the choice of establishing your company in one of the many free zones or on the mainland of Dubai. Sheikh Zayed Road, Business Bay, Karama, and Al Quoz are a few well-known areas on the mainland where businesses can be established. 
Benefits of Dubai Company Setup
Tax benefits
Simple registration process
Cost-effective business setup
Technological advancements
Connectivity and exposure
No currency restrictions
How to start a business in Dubai?
If you seek out and abide by the right advice, starting a business in Dubai can be a very simple process. 
When handled properly, starting a business in Dubai can be done in just four easy steps. 
Select your Business Activity
Planning your company's business activities is the first step in forming a company in Dubai. The fact that your chosen activities correspond with those on the official Department of Economic Development (DED) list is crucial in this situation. The list includes every conceivable industry, from potato trading to consulting, so there is a good chance that they will be. 
Selecting the name of your business
The decision on a company name is the next crucial step. There are a few important considerations at this point, many of which are unique to this situation. 
You must adhere to a rigid set of naming conventions, so be aware of that. Simply put, you must refrain from using vulgar or offensive language. 
Apply for a license
Having completed the formalities, we can move on to the most crucial procedure of all: applying for your trade license. 
There are various license types available. You need an industrial license if your business activities fall under the manufacturing or industrial category. 
You will need a commercial license if you work in the commercial sector, which includes buying and selling goods. Similar requirements will apply to those providing professional services. 
Submitting your applications for visas
To work in the UAE, both you and any employees you may have need a visa. 
Again, with the right direction, the visa application procedure can be very simple. Most company formation agents can assist you with both this step and your license application. 
 If you have a business license from the UAE, you can also sponsor the visas of others. This could be a domestic helper like a housekeeper or a spouse, parent, or child. 
How much does it cost to launch a new business in Dubai?
Several variables, such as the size of your organization and whether you launch a mainland or free zone business, will affect the overall cost of starting a new business in Dubai. 
As a starting point, it costs about AED 17,900* to get a free zone license. And Business Setup in the Mainland costs around AED 18,500*.  
Conclusion
Dubai Company Setup Packages guide should have demonstrated that starting a business in Dubai doesn't have to be overly difficult if you have the necessary information. 
However, some prior understanding of the procedure is necessary. Furthermore, it's crucial to keep in mind that the application procedure is only simple if your license application is finished and error-free at the time of submission. 
When starting a new company in the UAE, it's a good idea to work with a company formation specialist like Shuraa Business Setup to help you make sure that this is the case.